Tours every Sunday (except Easter Sunday) until the end of May.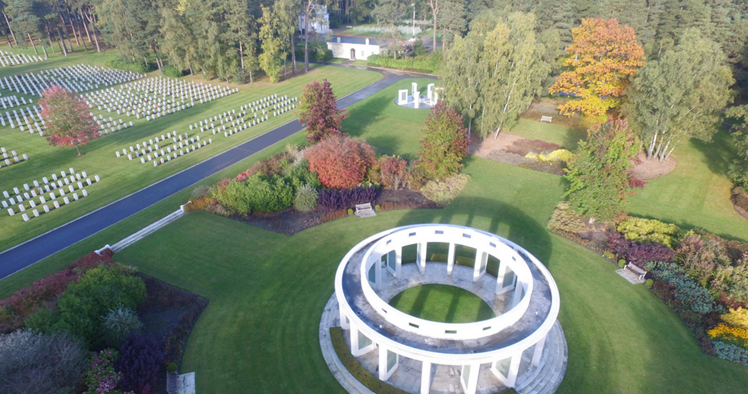 This spring, visitors to the Commonwealth War Graves Commission's largest cemetery in the UK are invited to join a new series of tours to discover its history and the incredible stories of those buried there. 
Spring Tours
There will be experienced volunteer guides working on behalf of the CWGC stationed at Brookwood Military Cemetery every Sunday until the end of May. During the tour, the Commission's guides will share the history of the various plots and memorials in the cemetery and the stories of some of the men and women it commemorates.
Summer Tours
We expect to produce a summer tours programme, details to be published shortly.
Click HERE> for the schedule of tours
With more than 5,000 Commonwealth war graves and almost 800 war graves of other nationalities, Brookwood Military Cemetery is the largest CWGC Cemetery in the UK and is the final resting place for service personnel from Australia, Canada, India, New Zealand, South Africa, and the UK and Ireland.
The military cemetery was established as the First World War drew to a close and then extended for the burial of Second World War service personnel. Brookwood shares many of its architectural and horticultural features with CWGC sites overseas, including the Cross of Sacrifice and Stone of Remembrance.

There is no need to book for the tours – just turn up. 
Tours will begin outside the Canadian Records Building, at the main entrance.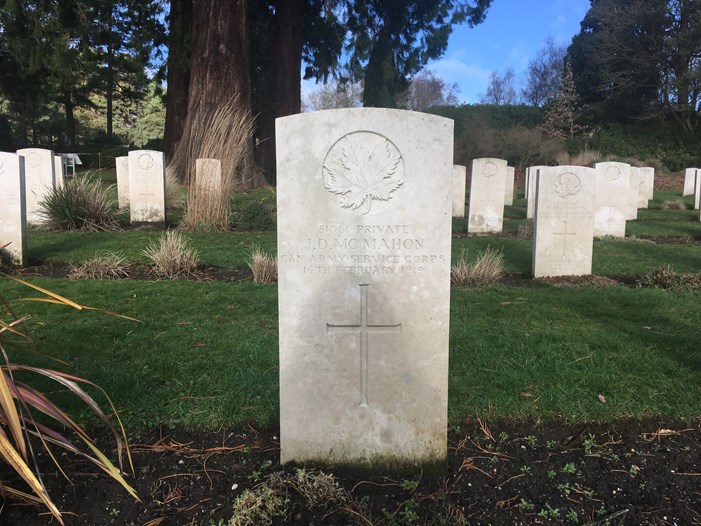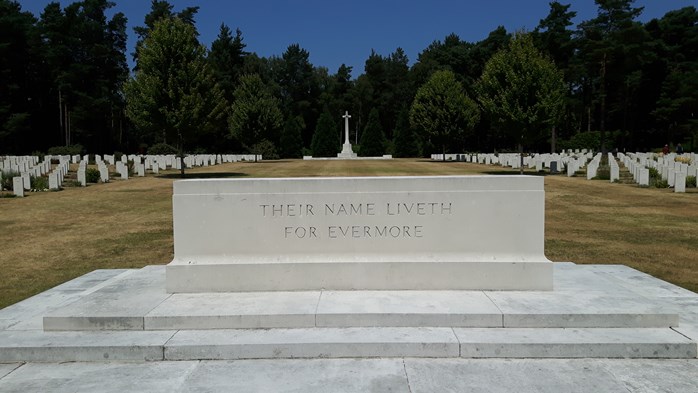 The Commonwealth War Graves Commission (CWGC) honours the 1.7 million men and women of the Commonwealth forces who died in the First and Second World Wars, and ensures they will never be forgotten.
Our work commemorates the war dead, from building and maintaining our cemeteries and memorials at 23,000 locations in more than 150 countries and territories to preservation of our extensive records and archives. Our values and aims, laid out in 1917, are as relevant now as they were 100 years ago.
For further details please contact public.engagement@cwgc.org  
The Commonwealth War Graves Foundation (CWGF) is a charitable foundation that highlights the work of the Commonwealth War Graves Commission (CWGC) by telling the stories of the 1.7m people the CWGC commemorates. The Foundation engages young people and the wider community in the story of our common sacrifice and shared history. By supporting the Foundation you will enable it to fund educational initiatives, an intern programme and community activities helping develop our young peoples' skills - creating our ambassadors of the future.