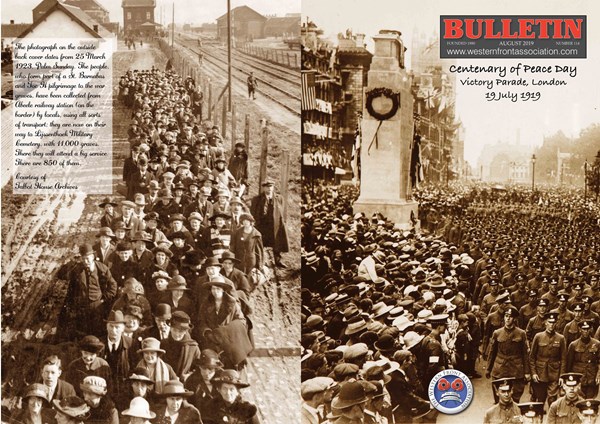 64pp plus covers
Western Front Association news

Details of the AGM and other national events.

Numerous Battlefield Tours advertised

Branch information and all of their events and news

And a few good articles too. 
Like Stand To!, Bulletin is issued in print or digital form to members three times a year.