Search results for Branches.
/about-the-wfa/wfa-trustee-roles/branch-co-ordinator/
Role/Purpose: To support the organization by being the immediate means of liaison between the Chairman, the Board of Trustees, and the branch network.   Ensuring effective communication. To ensure adherence to the WFA's constitutional and legal responsibilities. Key Functions: Report to Chairman and EC members Attend executive meetings Li…
---
/latest-news/2019/september-2019/look-what-you-are-missing-bulletin-114-published-15-august/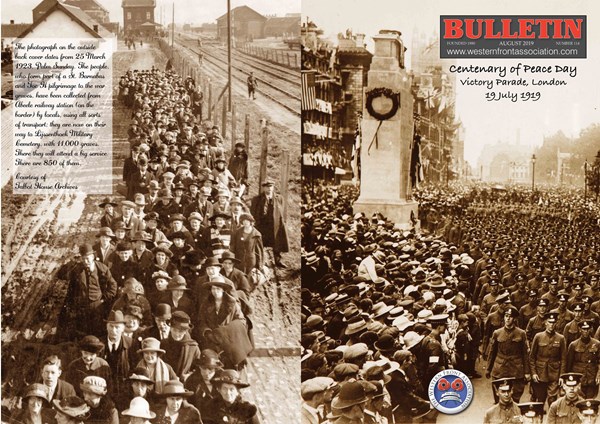 64pp plus covers
Western Front Association news

Details of the AGM and other national events.

Numerous Battlefield Tours advertised

Branch information and all of their events and news

And a few good articles too. 
Like Stand To!, Bulletin is issued in print or digital form to members three times a year. 
---