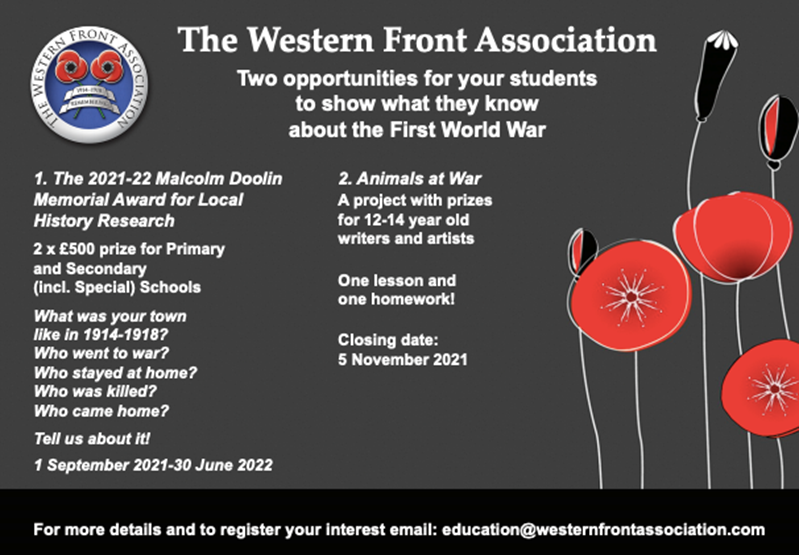 Two opportunities for your schools students to show what they know about the First World War.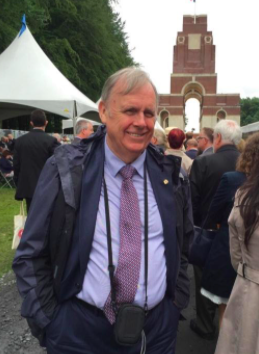 1. The 2021-22 Malcolm Doolin Memorial Award for Local History Research 
2 x £500 prize for Primary and Secondary Schools (incl. Special Schools).
What was your town like in 1914-1918?
Who went to war?
Who stayed at home?
Who was killed?
Who came home?
Tell us about it
1 September 2021-30 June 2022
Further details here > http://bit.ly/MDMA202122

2. Animals at War 
A project with prizes for 12-14 year old writers and artists
One lesson and one homework.
Further details here > http://bit.ly/AnimalsWW1
For more details and to register your interest email: education@westernfrontassociation.com