Members of The Western Front Association would have been interested to learn of the superb efforts by Brian Smith who has - for many years - been attempting to save and make secure the 'Meakin Memorial' on the Somme.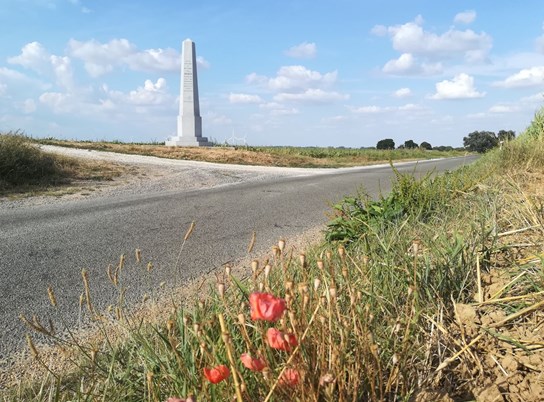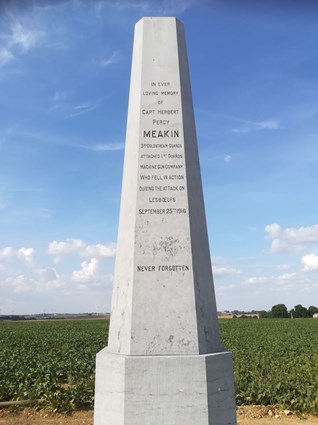 Above: The Meakin memorial, in its 'new' position, about 100 yards from the original position. It is now far more accessible and also has a more secure future. 
An article appeared in the recent Bulletin, which provided details of Brian's project, and the fact there will be a rededication ceremony in September. 
Please note, however, that the rededication ceremony for Captain Herbert Percy Meakin's Memorial following its relocation and restoration, will now take place on Saturday 10th September 2022 at 10.15. The memorial is situated on the Ginchy to Leboeuf Road between the Guards Memorial and the Guards Cemetery.
Members of the Meakin family, local school children and a representative of the Coldstream Guards will be attending. Immediately afterwards, there will be a further follow-on ceremony at the Les Boeufs village war memorial. The event will last around one hour. 
Please disregard the date and time published in the recent issue of Bulletin.