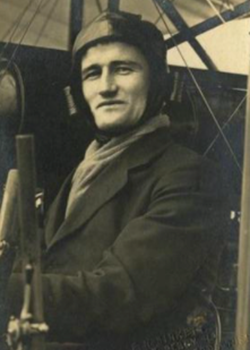 Percy Fraser was born The Pines, Emy Park, Rockhampton, Queensland 25 October 1886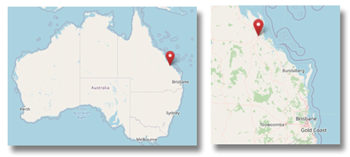 His parents were William and Annie (née Grieve). Percy, as he was known, had three younger brothers, two of whom died ages 3 and 17.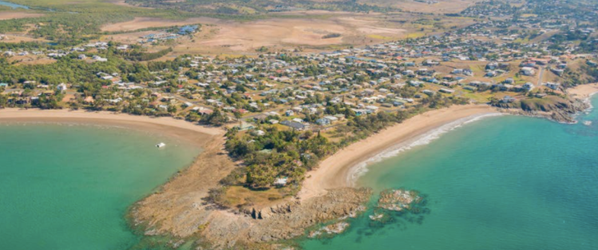 He came to England before the war and worked as a marine engineer before the war.
During the war he was based at the Eastbourne Naval Air Station, Hampden.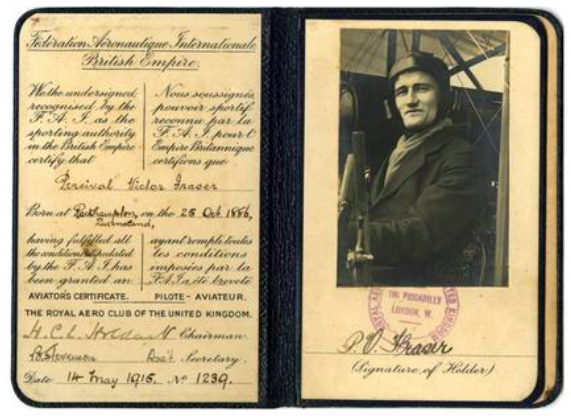 He gained his Aviator's Certificate on 14 May, 1915.  On 21 June 1915 he was appointed Temporary Warrant Officer 2nd Class and became an assistant instructor on GW Biplanes in charge of flights.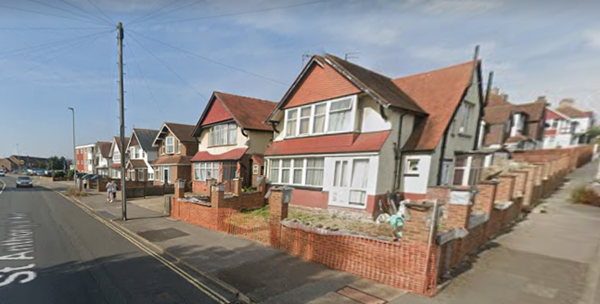 He lived at 15 St. Anthony's Ave, Eastbourne.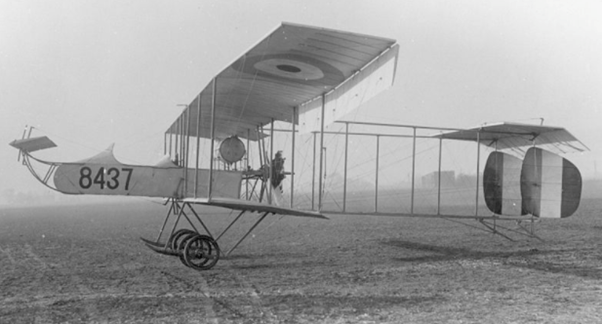 He took the machine out of the aerodrome of the R.N.A.S. Eastbourne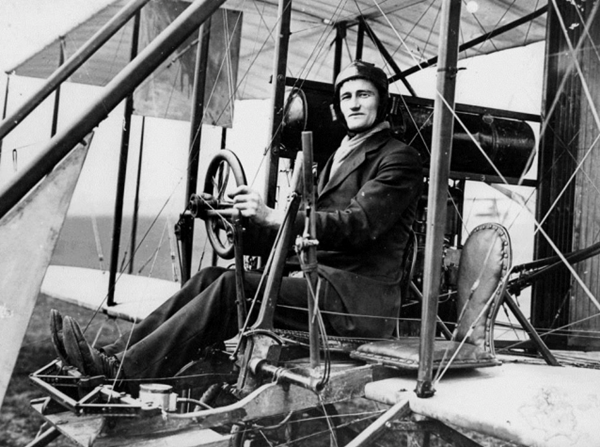 Percy's death was reported across the local and regional press and further details came out in the inquest which suggest a faulty elevator cable could have been the fault.
Fraser and his co-pilot (the plane had dual controls so either could have been flying the plane) ' … were killed when the machine dived nose-downward into a field .. the wind blew in guests and the aeroplane had been moving very unsteadily. Suddenly it turned over and fell - the force 'so great that the machine was shattered and the two airmen were pinned beneath the debris'. Both were found to be dead.' 
(Portsmouth Evening News reported 11 January 1916
Warrant Officer 2nd Grade Percival 'Percy' Victor Fraser, Royal Naval Air Service. Killed 10 January 1916. Buried Eastbourne (Ocklynge) Cemetery. Plot. d.148.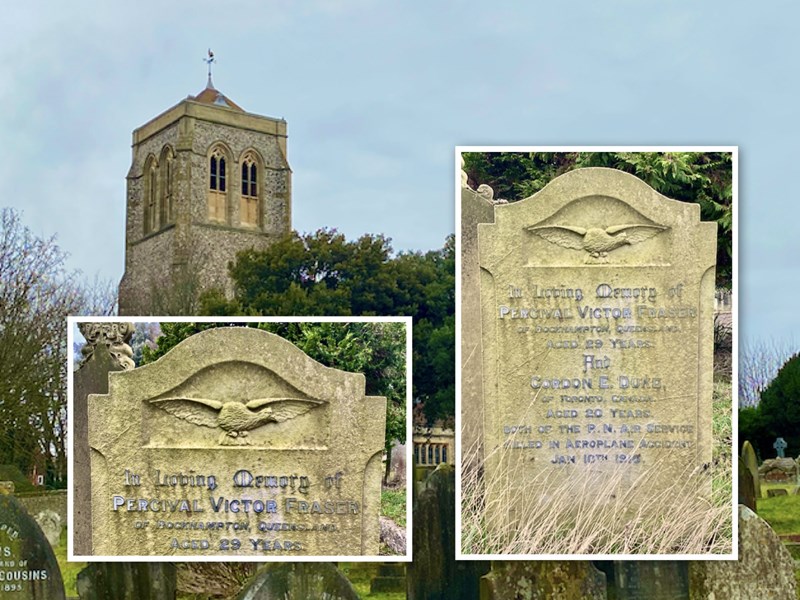 Photos of Warrant Officer Percival Victor Fraser's headstone in Ocklynge Cemetery, Eastbourne, Sussex which he shares with Gordon E. Duke.  
Sources: Officers who served in the Royal Air Force (RAF) between 1912-1920.Commonwealth War Graves Commission (CWGC) Casualty Records Transcription; England & Wales, National Probate Calendar; Find a Grave; Lewes and Eastbourne Councils. CWGC Cemetery/Memorial >  Cathy Sedgwick Ocklynge Cemetery; CWGC Eastbourne.