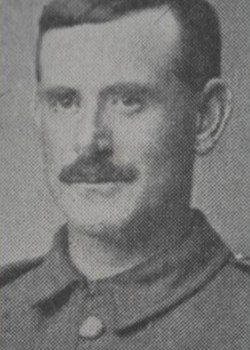 Samuel Young was born in West Bromwich, Staffordshire in the 1890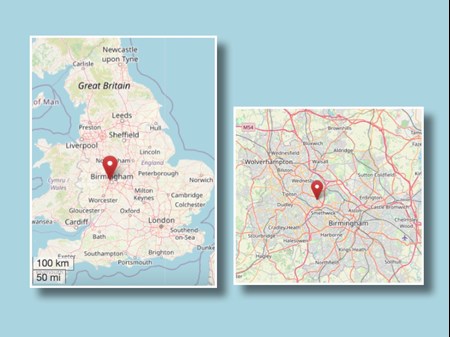 He was the son of John (a brickmaker) and Elizabeth. At the 1891 they lived in Gold's Green, West Bromwich, though ten years later, when Samuel was 10, the family had moved to Tunbridge Wells.
Another decade and in April 1901 Sam was visiting relatives, the Lloyd family, back in Gold's Green. Another decade and he is married with children - he had married Sarah Elizabeth Barnbrooke in 1902. Edward was born the following year and Rhona five years later. By the time of the 1911 Census the family were living at 20 High Brooms Road, High Brooms, Southborough, Tunbridge Wells.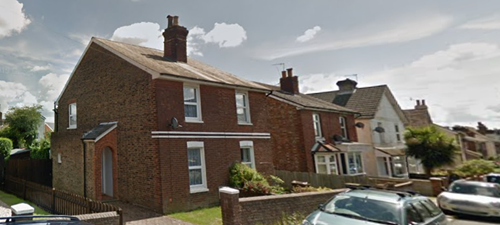 Sam enlisted into the Sussex Regiment (as 11948) at Tunbridge Wells in the spring of 1916
He transferred to the Leinsters upon embarking on active service.
He saw action during the Battle of Messines in June 1917.
Samuel was wounded in action during Third Ypres.
On 15th August 1917 he died of his wounds in hospital at Étaples.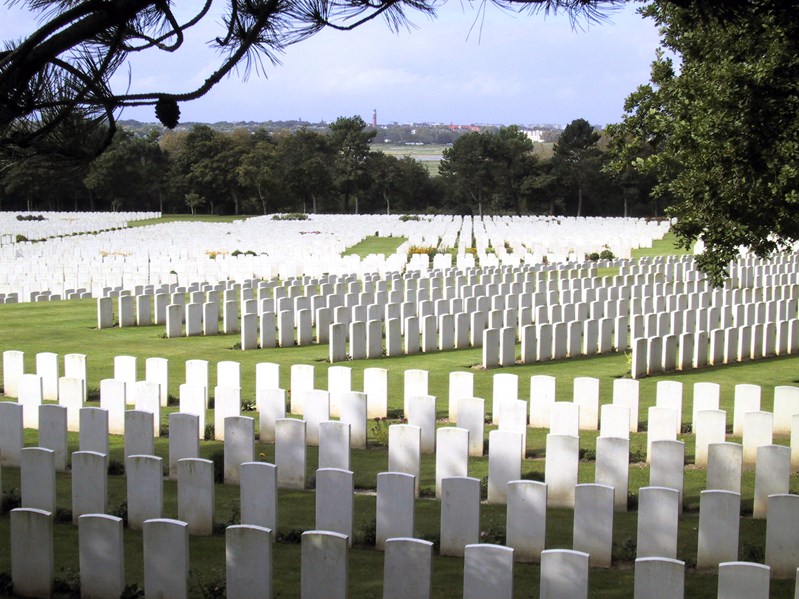 He is buried in Etaples Military Cemetery, Pas-de-Calais, France.
Older brother John had enlisted in the Rifle Brigade 2 September 1914 (giving his age as 34 - he was in fact 36) He was discharged two months later as 'not suited to regimental duty'. Young brother David appears not to have served during the war.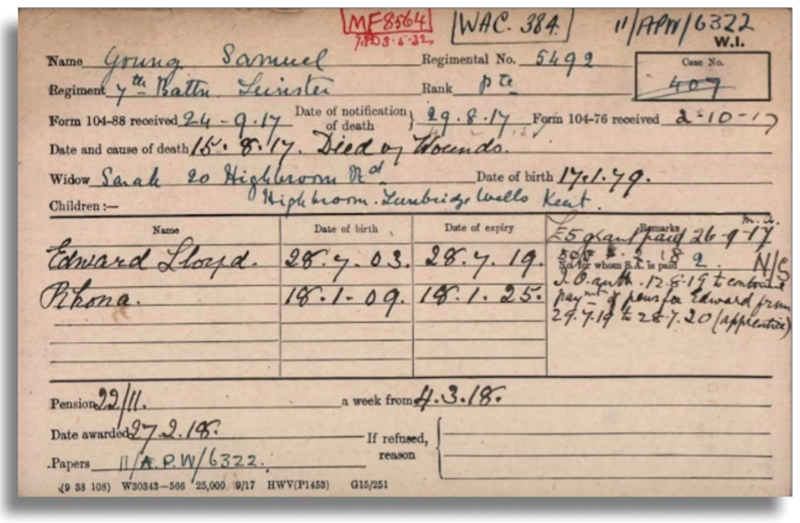 Pte Samuel Young, 7th Bn. Prince of Wales' Leinster Regiment (Royal Canadians)
15 August 1917 died of his wounds.
Research by David O'Mara with additional detail by Jonathan Vernon.
Sources: 1881, 1891, 1901, 1911 England Census, UK Soldiers died in the Great War, The Western Front Association WWI Pension Record Cards and Ledgers on Fold3 by Ancestry,  England & Wales, Civil Registration Marriage Index, 1837-1915, England & Wales, Civil Registration Birth Index, 1837-1915.