Oswald Chambers was born in Aberdeen in 24 July 1874.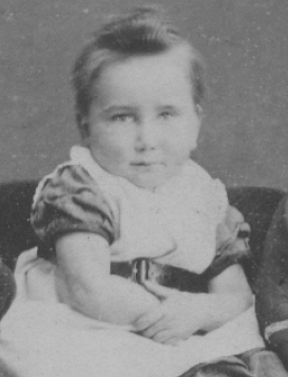 The infant Oswald moved from Aberdeen with his father Rev. Clarence Chambers, a Kent born baptist minister (without charge) his mother Hannah (née Bullock) three brothers and three sisters to Newcastle Road, Stoke on Trent in 1876 where the family still lived at the 1881 Census at 15 Newcastle Road, Stoke on Trent with the addition of one 15 year old live-in domestic servant 'Alice'. 
The Chambers family then moved to London in 1889 - they were living in Camberwell at the time of the 1891 Census at 114 Grafton Road. Oswald was baptised when he was 16. From 1893 he studied art at the National Art Training School now the Royal College of Arts; he was offered a scholarship to stay on but turned it down.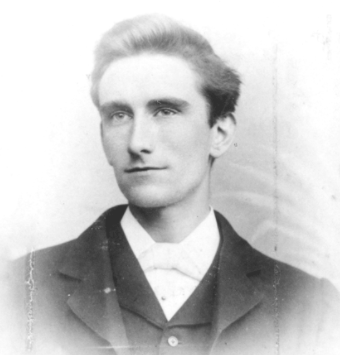 Instead he went to Edinburgh where he continued his studies only to transfer his interests to theology which he studied at Dunoon College, Glasgow and developed his skills as an evangelist preacher.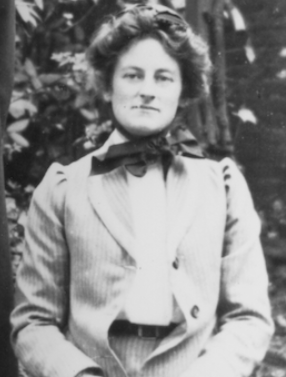 In 1906 Oswald went to Japan to preach followed by the United States in 1907 returning to Britain in 1908. A passionate speaker he took a philosophical position on 'speaking with tongues' and on returning to the US met his future wife Gertrude Hobbs, who was known to her friends as 'Biddy'. They married at Eltham Park Baptist Church in 25 May 1910.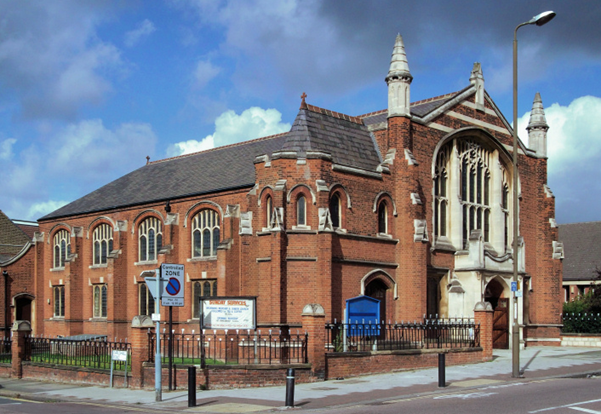 From 1911, and at the 1911 Census, Oswald ran the Bible Training College, which he had founded, in Clapham Common. The institution was known for its generosity.
They lived at 45 North Side, Clapham Common, a 16 Room Bible Training Centre with his wife, domestic servants (a married couple with the roles of butler and cook with their three young children and their nurse maid) and a number of visitors. 
Oswald and Biddy had a daughter Kathleen in May 1913. 
With the outbreak of war Oswald eventually took on chaplaincy duties in 1915.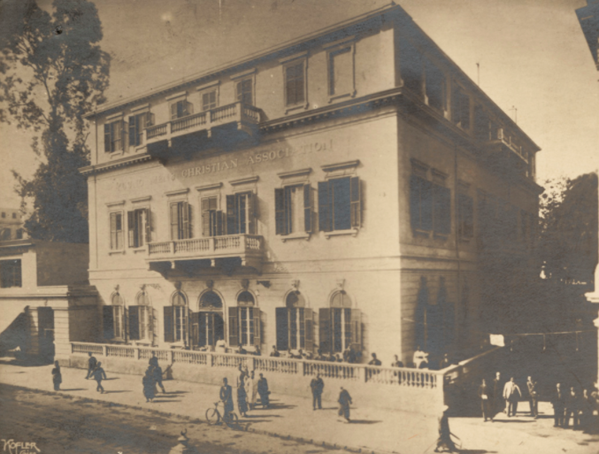 In October 1916, Oswald took a post as the YMCA chaplain in Egypt where he ran a popular bible studies course for Australian soldiers; he operated a policy, not popular with the YMCA authorities, of using an honesty box to take contributions rather than expecting soldiers to pay for their refreshments.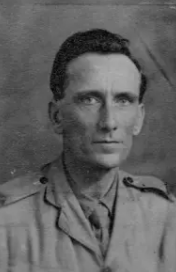 The following October 1917 Oswald developed intense abdominal pain but resisted going to a hospital as he didn't want to take up a bed needed by a gravely injured or ill soldier.  On 29 October, a surgeon performed an emergency appendectomy but a few weeks latter on 15 November 1917 Oswald suffered from a pulmonary hemorrhage and died at 7:00 am that morning. 
He was buried in Cairo with full military honour in the Cairo War Memorial Cemetery Cairo, El Qahira, Egypt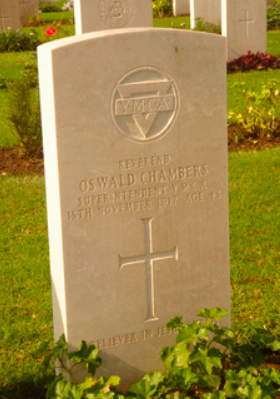 After his death his wife Biddy transcribed Oswald's sermons and teachings into pamphlets and some 30 books and it is these, most especially 'My Utmost for his Highest' a daily devotional, was translated into 39 languages and has never been out of print. 
Sources: UK Commonwealth War Graves, England and Scotland Census Returns 1891, 1901, 1911. 
Additional Links: Why did Oswald Chambers die so young? https://bit.ly/3oxtrLd 
My Utmost for His Highest > ​​https://bit.ly/3c9SRIY