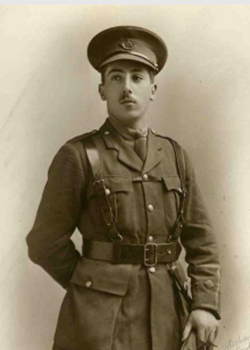 Theodore was born in Hyde Park, London on 9 April 1897
He was the son of Alexander Constantine Ionides and his wife Calliope Michael (formerly Zarifi) and they lived at 34 Porchester Terrace, Hyde Park, London.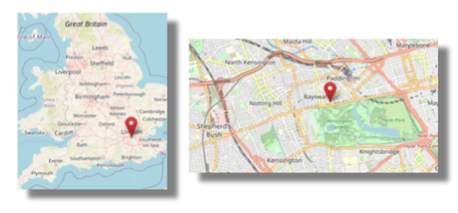 His father was a merchant, engineer, stockbroker and the company director of Ralli Bothers of Manchester. (Emphasizing Britishness, their advertising stated 'family over 100 years in England'.)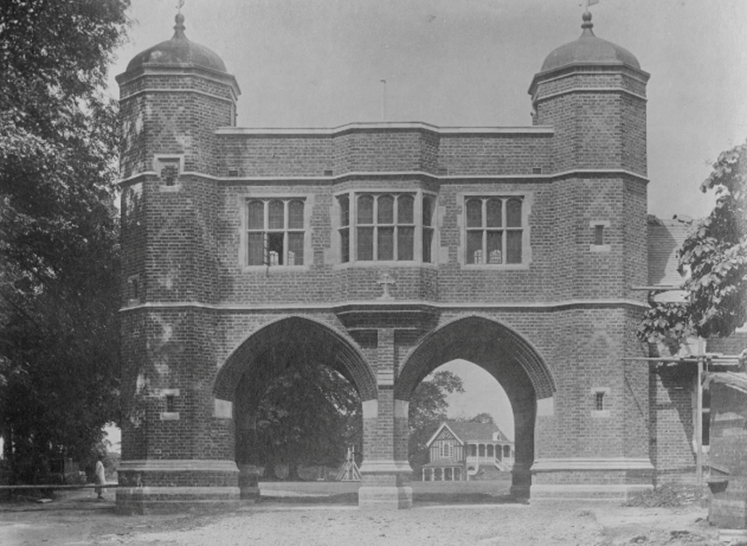 Theodore was educated at Stonehouse and Radley College where he was a Corporal in the Officers Training Corps.
Working as a clerk on the outbreak of war, Theodore was commissioned in 1915 in the 3rd Battalion Oxfordshire & Buckinghamshire Light Infantry.
He went to the Western Front in May 1916, joining the 2nd Battalion on 5 June and was attached to 'D' Company. He was wounded at Beaumont Hamel on 13 November 1916 in the Battle of the Ancre, which was the last action of the 1916 Somme campaign. Attacking in mist, the battalion took all its objectives, but sustained 248 casualties. He died three days later at the Advanced Operating Centre, Authie. A purse in his effects contained 'a charm', which had sadly brought him no luck.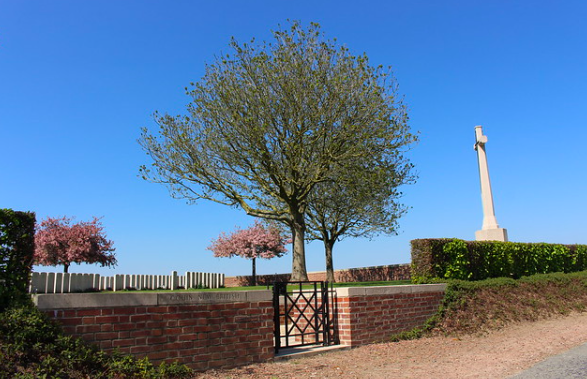 Theodore was buried in Couin British Cemetery, Doullens, France; inscription grave 24,220, Greek Enclosure.
Memorial exists. Also commemorated in St Sophia Greek Orthodox Cathedral, Bayswater, London.
2nd Lieutenant Theodore Alexander Ionides  Oxfordshire &  Buckinghamshire Light Infantry
Died of wounds, Battle of the Somme, 16.11.1916. CWGC casualty/175097
Research by Peter Hodgkinson and John Clarke published in Norwood Cemetery and the Great War : Reflections of Military and Social History.
Image of Theodore Ionides from Radley College War Memorial.