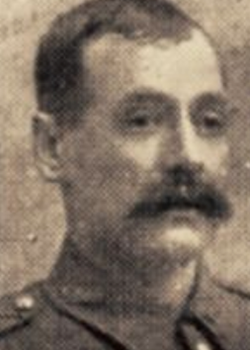 Sam Naylor was a father of nine children
Born in Lancaster in 1877, Sam lived for much of his life in Gargrave, Yorkshire
He was employed in the New Brighton Saw Mills before moving to Accrington, Lancashire where he worked as a moulder at Newbank Works.
Having seen previous service, Sam was a reservist at the outbreak of war and, after being mobilised, he saw service in France for a short time before being invalided back home with frostbite and discharged.
After immediately re-enlisting, Sam was sent to Gallipoli in October 1915 and, from there his unit moved on to Mesopotamia in order to take part in the relief of Kut al Amara.
He was killed in action during the attack on the Beit Aisa line on 18 April 1916 and he is commemorated on the Basra Memorial, Iraq.
Sam Naylor was a father of nine children.
18 April 1916 killed in action
Research by David O'Mara.