Sidney Crossley was born in Burnley in 1890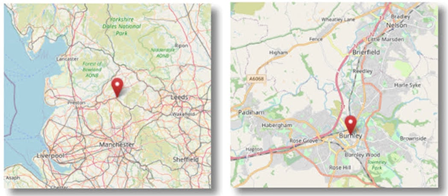 Parents Herbert (a dock foreman working for a canal company) and Ellen (a cotton weaver).
One of only two children at the Census in 1901 and living at 29 Greenshaw Street, Burnley. Ten years later parents and two children are now living at 134 Everly Street, Nelson. Both Sidney (age 20) and his sister Annie (15) were weavers in a local mill. 
Sidney enlisted in the early rush of September 1914 into the 9th East Lancs which moved to billets in Lewes in September 1914 before moving temporarily to the Training Camps at Seaford in November 1914. Dreadful weather saw them in billets in Eastbourne in December 1914 only moving and back to Seaford in April 1915. The 9th disembarked at Boulogne 5 September 1915 only to move with the  Division to Salonika in November 1915.
After training, Sidney was sent to the 9th Battalion, East Lancs which was serving in Salonika, arriving with his Battalion at some time circa Dec 1916/Jan 1917 in the vicinity of Spancovo.
In June 1917, Sidney was one of many who fell ill with bouts of dysentery and/or malaria but, unfortunately, he never recovered. He is now buried in Salonika (Lembet Road) Military Cemetery, Greece.
From this Pension Card we see at the time of his death his mother was was living at 79 Oxford Street, Burnley.
23205 Pte Sidney Crossley, 9th Bn East Lancs
23 June 1917
Research by David O'Mara
Sources: England Census Records 1901, 1911; Pension Cards on Fold3; Away from the Western Front, 9th (Service) Battalion Salonika