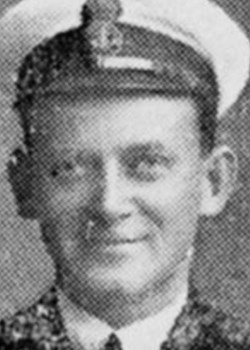 William Howson was born in Hellifield, Yorkshire 31 August 1888.
His father was a railway engine driver.
He had six siblings at the 1891 census and ten years later were joined by a nephew. All lived together at 37 Midland Terrace, Hellifield.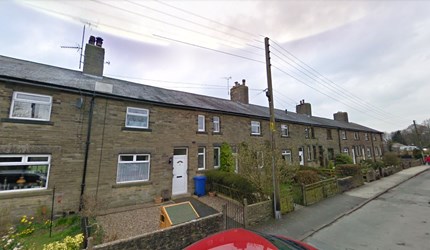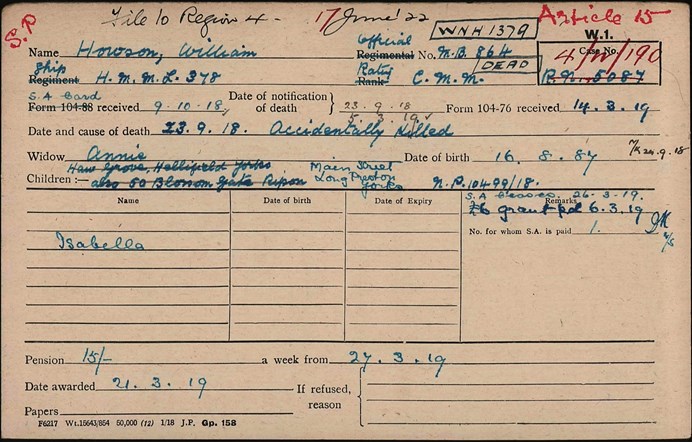 William worked in the gas department of Hellifield Station before becoming a motor mechanic at Ilkley prior to enlistment.
He joined the Navy in January 1916 and served on board H.M. Motor Launch 378.
He married Annie and they lived at 168 Otley Road, Headingley, Leeds, Yorks
On the morning of 23 September 1918, whilst on leave, William was involved in a road traffic accident when the motorcycle he was riding was in collision with a wall, whilst trying to avoid a VAD Ambulance at Draughton, Yorkshire. Suffering from multiple injuries, including a severely fractured skull, he died in the Skipton and District Hospital later that afternoon.
He is buried in St. Aidan's Churchyard, Hellifield.
23 September 1918 died of his injuries.
Research by David O'Mara