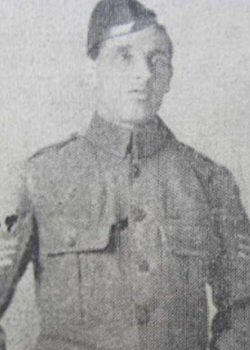 John Bannister was born in Burnley in 1880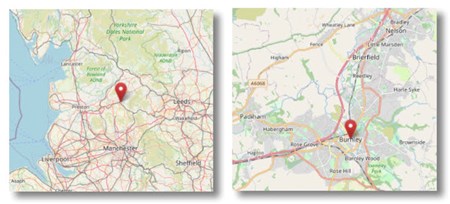 The son of John Bannister, a nut and bolt maker and his wife Mary Ellen, a cotton weaver.
At the 1891 there were somehow a family of six, parents and four children and four lodgers (a mother and her three children) in the same dwelling (11 Gresham Place, Burnley). 
John had three younger brothers James, Harry, Gilbert and three younger sisters, including Mary and Elizabeth.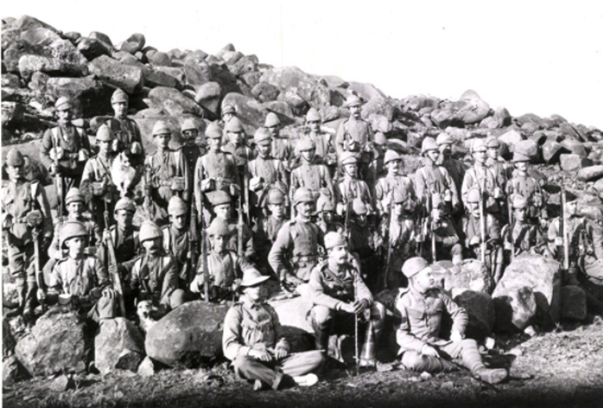 Before the war Bannister had been in the 1st Bn Cameronians serving in Mauritius and South Africa. 
At the 1911 Census John, a Lance Sergeant, was in army barracks in England. 
Sergeant (Bannister) Lavender was wounded whilst on 'trench holding' duties near Bac St.Maur on 23-25 March. He died, in hospital in Rouen, of these injuries on 27 March.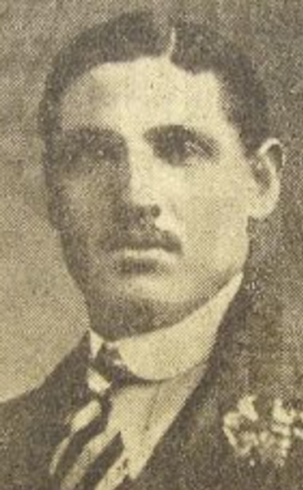 He died that we might live
Ever remembered
His loving wife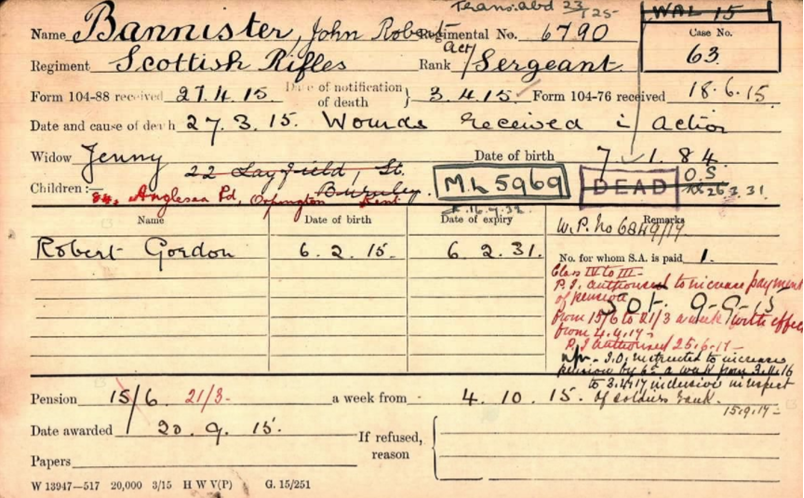 In 1913 John married Jenny Mochrie and the couple lived at 26 Lutner Street, Burnely, Lancashire. We learn from his Pension Card that they had a son, Robert, born 2 February 1915. 
John was buried in St.Sever Cemetery, Rouen.  He was 35 years old.
Sgt John Robert Bannister
27 March 1915
Original research by David O'Mara with additional material by Jonathan Vernon 
Further information from the Dickinson Family Tree, The Western Front Association Pension Archive Ledgers and Cards on Fold3 by Ancestry, English Census 1881, 1891, 1901, 1911 and from CWGC, NAM and WikiTree.