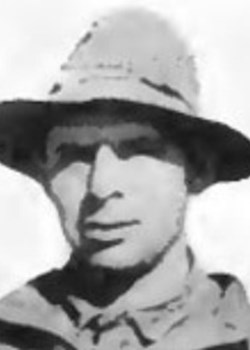 Ned 'Neddie' Vandeventer was born in Bloomfield, Green County, Indiana on 24 September 1895.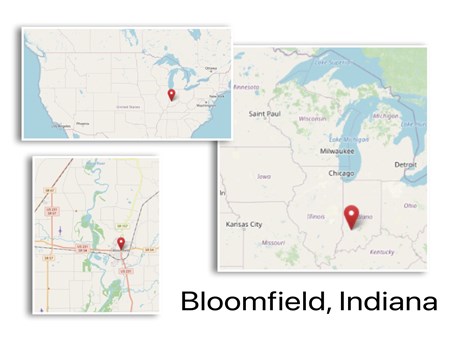 Son Winfield (farmer) and Sarah 'Lizzie' Vandeventer. Siblings in 1900 included Grace (3) and Maranda 'Randa' (1).
By the time of the 1910 Census he had a further four brothers and sisters: Mandy, John, Avis and Scott. 
Ned, who farmed for his father before the war, attested age 21 into the US Army on 4 June 1917 and was called up that October.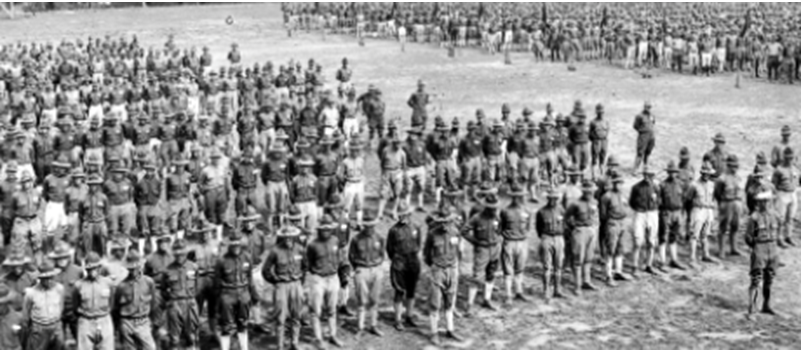 He underwent his basic training with the 159th Depot Brigade at Camp Taylor, Kentucky
Ned then transferred to the 151st Infantry Regiment at Camp Shelby, Mississippi. Whilst here Ned contracted pneumonia in December 1917 and died in the camp hospital on 28 December 1917.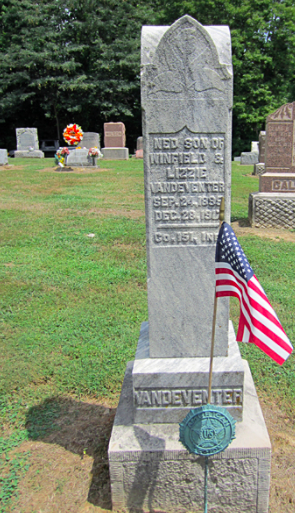 Ned is buried in Calvertville Cemetery, Bloomfield, Indiana.
Wagoner Ned Vandeventer, Supply Co 151st Infantry Regt died of pneumonia
28 December 1917
Research by David O'Mara with additional research and images by Jonathan Vernon 
Sources include: 1900, 1910 United States Federal Census, Find A Grave, US World War I Draft Registration, US Index of Deaths.  
Image Sources: Veteran Voices Military Research, The WWI Era, USA, Ned Vandeventer Find A Grave.