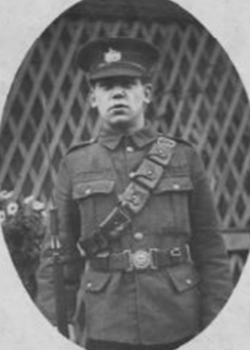 Jackson Bacon was born in July 1894 in Haverhill, Essex, England. 
Jackson's parents were Stephen Bacon (a coachman/groom) and Julia Kate (née Marsh) (a garment finisher).
At the 1901 Census the family were living at 85 High St, Haverhill and comprised parents Hilda (10), Jackson (6), Maud (5) and Charles (10 months) 
At the 1911 Census, the family living at the same address, Jackson (age 16) was working as a milkboy with his parents, Jackson now the eldest, Maud (15 who died in 1911), Charles (10), Ena (7) and George (4).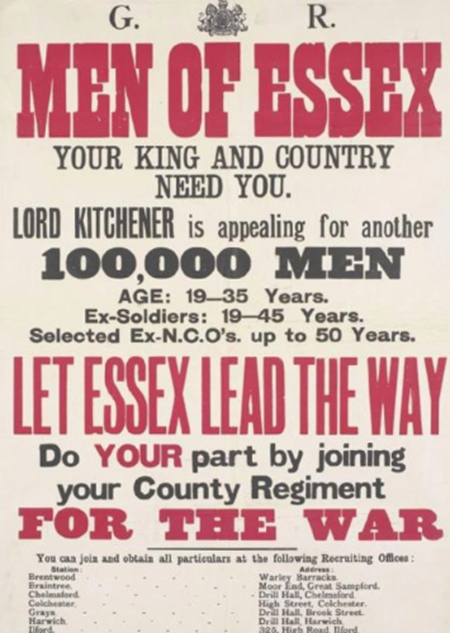 Jackson enlisted in Warley, Essex and joined the Essex Regiment.
At the time he was living at 23 Rochford Road, Chelmsford
He served in 5th Platoon, B Company, 3rd Bn, Essex Regiment based in Felixstowe.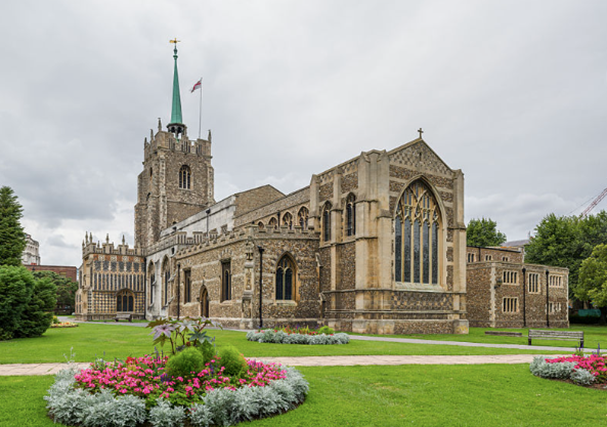 On 10 March 1917 he married Rose Jane Bowers in Chelmsford Cathedral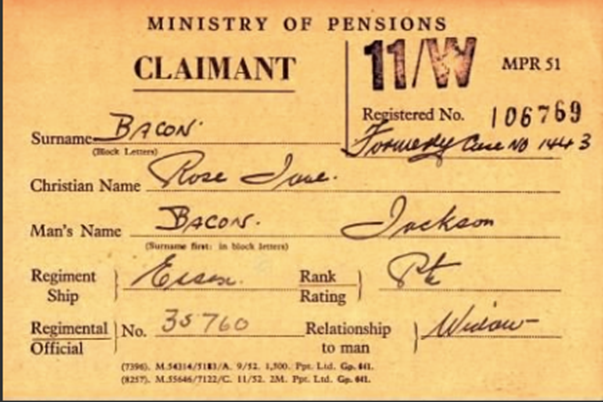 35760 Jackson Bacon, 11th Bn Essex Regiment
KIA 28 June 1917 (Age 23) 
At time of his death living at 27 Duke St, Chelmsford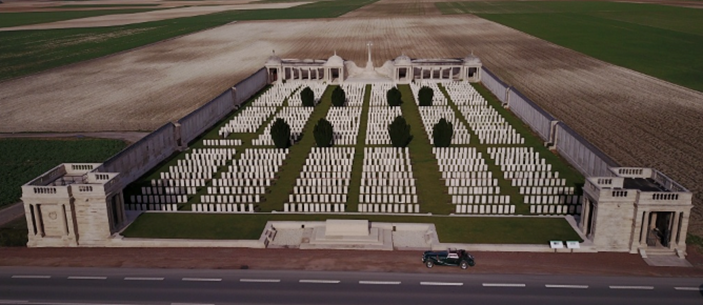 Jackson is buried in Dud Corner Cemetery, Loos-en-Gohelle, Department du Pas-de-Calais, France.