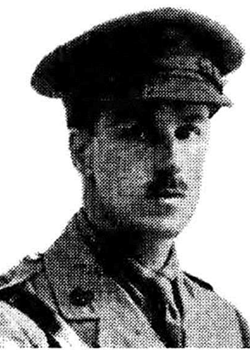 Born Halifax 21 June 1886
Second son of William Foster (a brass founder) and Emma (née Haig)
Charles's mother Emma died in March 1888 and his younger brother Harold died in June - he was  2 years old. His father remarried, Kate Agnes and had two further sons: half-brothers Leslie, born in 1893 and Russell, born in 1894. 
Charles was educated at King William's College, Douglas and Heath Grammar School. 
Charles worked with his father at Edward Foster and Sons, Brassfounders, Engineers and in 1901 was a commercial traveller. At the time of the 1901 census the family of 5, parents and three sons, with two live in servants, were living in the 16 roomed South Grove, Halifax. 
He volunteered for active service soon after the outbreak of war. He enlisted in the 2/5th Cheshire Regiment 17 September 1914. He received a commission and was gazetted 2nd Lieut 5th Cheshire Regiment 5 March 1915 and was promoted to Lieutenant in 1916.
He served with the Egyptian Expeditionary Force in Palestine from November 1917 to June 1918. He subsequently moved to France and served there and in Flanders from June 1918. He died at Grand Rozoy 29 July following of wounds received in action the same day. 
He was buried at Raperie British Cemetery, Villemontoire. 
Lieut. Charles Clifford Foster 2/5th (Territorial) Bn The Cheshire Regiment.
29 July 1918 
Sources: Du Ruvigny's Vol. 5; 1891 and 1901 England Census; Foster Research Tree, Ancestry.