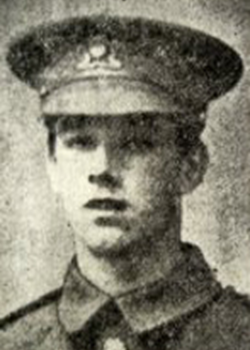 Stephen Sowden was born in Burnley in 1897.
Parents Thomas (coal hewer) and Mary (cotton winder), both orginaly from Cornwall. At the 1901 Stephen was the youngest of seven (two boys, five girls). By the 1911 Census there was one more boy in the family - a grandson. All the children ages 23 to 25 went on to work in a cotton mill. Ten of them lived in a '2 up 2 down'. 

At the time of his enlistment in Stephen was living with the family at 29 Brennand Street, Burnley. He enlisted in Nelson when he was still only 17. 
Stephen had seen active service on Gallipoli for a number of months, mainly in the Jephson's Post/Karakol vicinities where he was wounded.
Evacuated to Mudros from Gallipoli on 18 December 1915, It was originally believed Stephen became ill and died whilst in transit to the UK.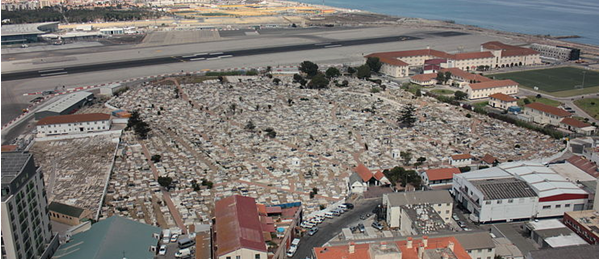 He is now buried in North Front Cemetery, Gibraltar.
However, using the WFA's Pension Records we see a different story to that which was originally published in the local newspapers.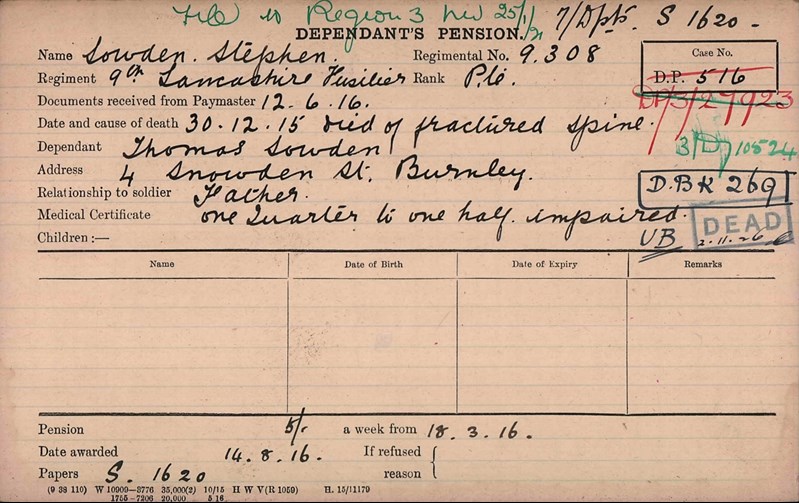 The above Pension Record card tell us he died of a 'fractured spine'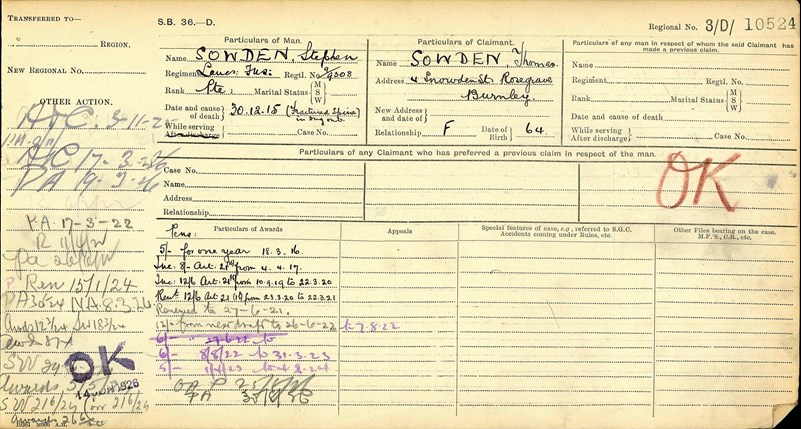 And the above ledger gives us more detail (fractured spine in dug-out)
Access to the WFA's Pension Records is freely available to WFA members as part of their WFA subs. Details here: WFA PENSION RECORDS
9308 Pte Stephen Sowden, 9th Bn Lancashire Fusiliers.
30 December 1915 died of his wounds.
Stephen's brother Edward enlisted in the RFA in 1914 and served through to the end of the war and was demobbed in January 1919.  
Research by David O'Mara