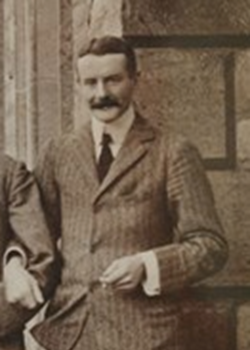 Edward Beauchamp Seymour was born 22 November 1879 at Ragley Hall, Alcester, Warwickshire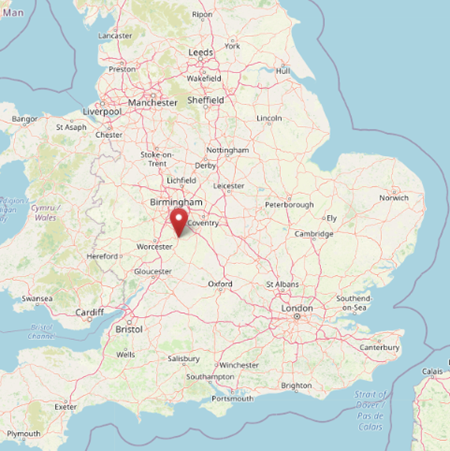 Edward's parents were Hugh de Grey Seymour Sixth Marquis of Hertford and Countess Mary Hood; he was their seventh child.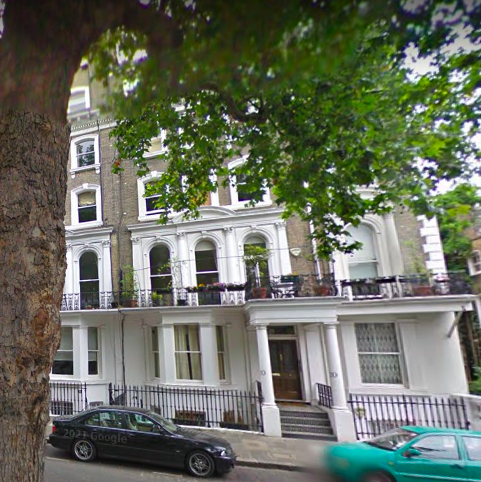 At the 1881 England Census, age 2, Edward was with his family at 20 Beaufort Gardens, Kensington. This included father, mother, his six siblings, Governess and nine assorted domestic staff.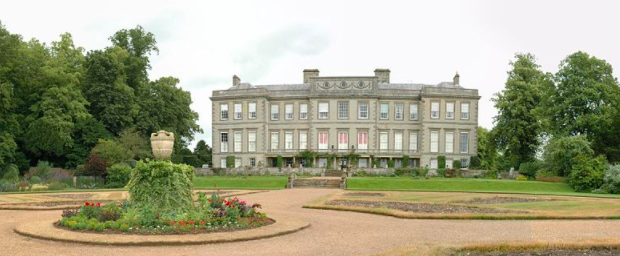 At the 1891 Census he was at the family seat in Warwickshire, Ragley Hall along with 19 assorted domestic staff in the house and many various additional staff, coachmen, groom, land agents, gardners and so in living in the park with their families.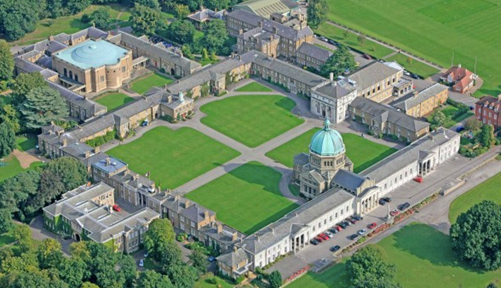 Edward would have been taught by a governess at home until old enough to go to Haileybury College. After leaving Haileybury College he attended Oxford Military College.
Lord Edward was well travelled: in 1899 he was a rancher in Ceylon (now Sri Lanka) and later took part in the Boer War in Lord Strathcona's Horse and by 1901 in the Mounted Police in South Africa. 
His mother died in 1909 and his father in 1912. Edward married Elfrida Adelaide de Trafford in April 1914. 
In 1915 Lord Edward applied for a commission, which was successful, and he was appointed to Special Reserve of Officers, on probation and joined the 4th Royal Warwicks as a Second Lieutenant.
How did he - an officer in the Royal Warwicks, and the son of a Marquess end up as a private in a Canadian Regiment ?
The full, fascinating story of Lord Edward Seymour - his fall from grace and his redemption - is told in the article here Drunk as a Lord? The dismissal and redemption of Lord Edward Seymour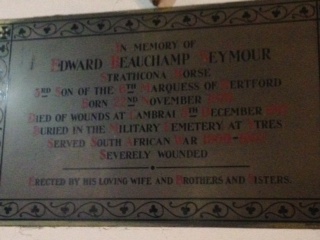 Edward was the seventh child of Hugh Seymour, the 6th Marquess of Hertford. The family seat was - and still is - Ragley Hall in Warwickshire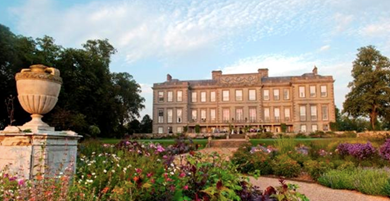 On 5 December 1917 Lord Edward Seymour died of his wounds whilst serving as a private in Lord Strathcona's horse - a Canadian Cavalry Regiment. 
The gravemarker that original stood over his grave now hangs in the church at Ragley Hall.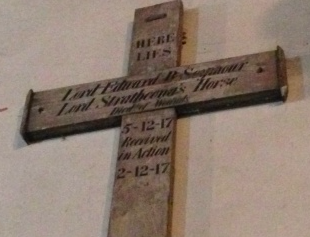 He is now buried at Rocquigny-Equancourt Road British Cemetery, Manancourt.