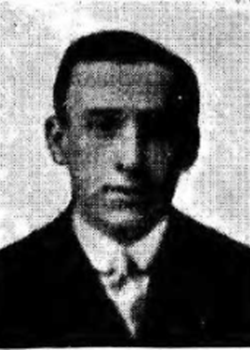 Frank Bird was born in Stairfoot on 9 Jan 1889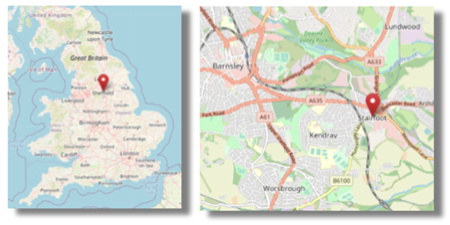 His parents were John (a colliery roadman underground) and Emily (née Thewils) of 29 Doncaster Road, Ardsley, nr Barnsley. 
In 1901, age 12, living at 83 Doncaster Road, with his parents, siblings and 3 year old niece. 
In 1911, age 22 Frank was still living with his parents, older brother Richard (a colliery labourer above ground) and younger sisters Ethel and Florence 
Frank was a miner, a colliery hurrier above ground. The hurrier (a Yorkshire term) was the person who moved the tubs between the coal face, pit head and stacks. His marginally less onerous task saw him taking the tubs on their journey once they had arrived at the surface. He enlisted 21 August 1915.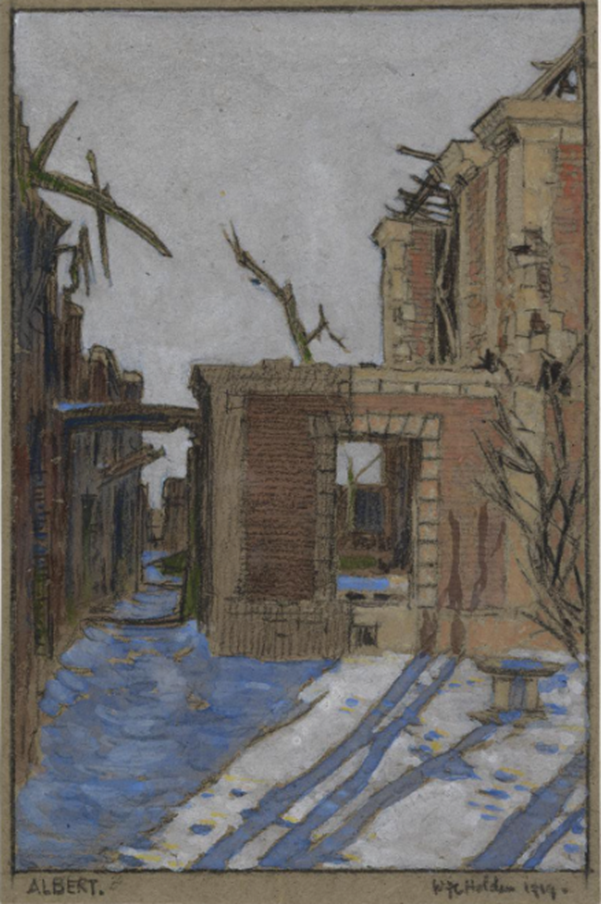 He was killed in action at Albert 6 April 1916.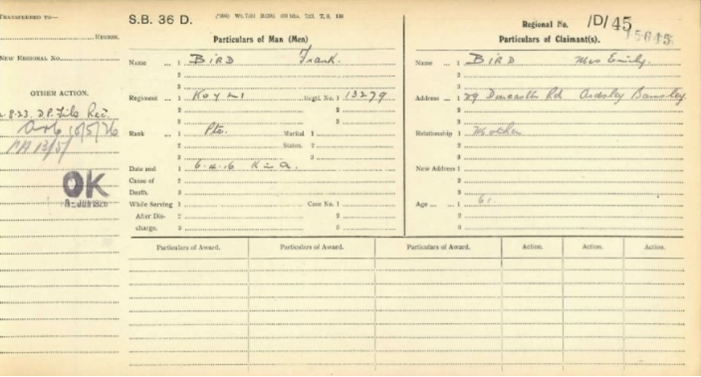 Pte Frank Bird No. 13279 8th (Service) Bn The King's Own (Yorkshire Light Infantry)
6 April 1916 killed in action
Sources: Du Ruvigny's, Vol. iii. 1901 and 1911 Census returns.