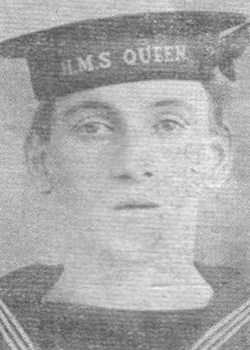 Charles McConachy was born in Belfast on 11th July 1889.
He was a student of Ballymena Academy.    
On 3rd August 1905, while a student of Ballymena Academy, he enlisted into the Royal Navy (Boy service). He was then living at home with his father David, two sisters and younger brother. The McConachy family lived at 5 Kentullagh Terrace in 1901. 
On 11th July 1907 his adult service began. He signed up for 12 years service.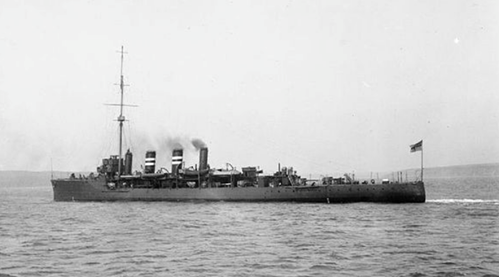 After serving on several vessels (on land and sea), on 9th April 1914, he transferred to the HMS Amphion of the 3rd Destroyer Flotilla (Harwich Force). This Active-class scout cruiser. completed in 1913 become a destroyer flotilla leader in mid-1914. On the first full day of war the Amphion and her destroyers sank the German minelayer, SMS Königin Luise Luise and rescued her crew.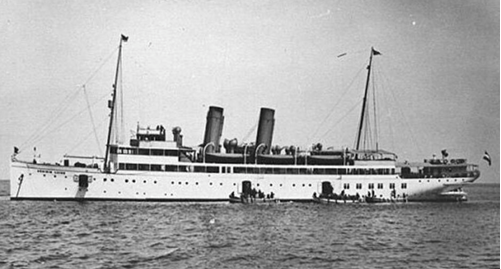 A few days later, returning from patrol on the morning of 6th August 1914, the HMS Amphion struck a mine laid by the SMS Königin Luise and sunk, killing about 132 British sailors and marines, as well as 18 German prisoners from the SMS Königin Luise . 
McConachy was amongst these casualties.
He has 'no grave but the sea' and is registered as having been 'killed or died as a direct result of enemy action'. 
His father David McConachy was told of his son's death on 9 August. 
Charles George McConachy is commemorated on the Plymouth Naval Memorial.
Charles George McConachy, Royal Navy
6 August 1914 died at sea. Body not recovered for burial.
Research by David O'Mara with additional images and detail by Jonathan Vernon.