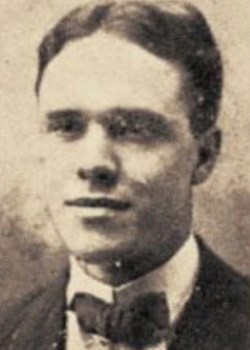 Born in Silsden, Yorkshire in 1885.
John Sugden was employed in his family business prior to his conscription into the army in March 1916. After training, he was sent to the Western Front in February 1917 and saw action during the Battle of Arras, the Hindenburg Line operations and the Battle of Cambrai before being wounded in action near Cambrai.
Evacuated to 45 Casualty Clearing Station at Achiet-le-Grand, he was then moved further rearwards to a base hospital near Rouen.
John succumbed to his injuries in Rouen on 8 December 1917 and is now buried in St.Sever Cemetery Extension.
267063 Pte John William Sugden, 2/6th Bn Duke of Wellington's (W Riding) Regt
8 December 1917
Research by David O'Mara