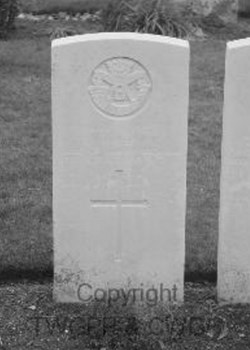 Robert Reeves was born in Edmonton, Middlesex in early 1900.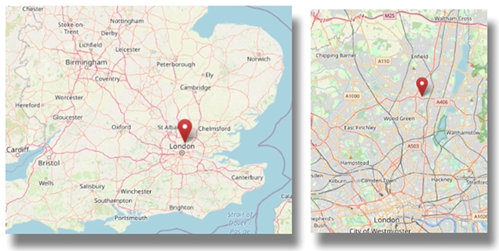 Robert's father Edward, had been a rage warehouseman at the 1901 Census and was a general labourer at the time of the 1911 Census. His mother was Mary Anne (née Cotton).
His sibling included Edward (born 1898), Albert (born 1896), James (born 1894), William (born 1890), John (born 1882) and then Robert (1900), followed by younger brother Victor (born 1901), Alice (born 1903), Frank (born 1905), George (born 1906) and Henry (born 1909). 
1911 Census: John and William had left home, but there were a further nine children ages ranging from age 2 to 17 living at home, in four rooms in Hoxton.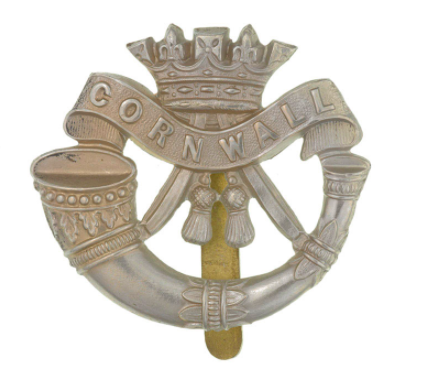 Robert enlisted, probably in 1914, in Shoreditch; he was still only fourteen years old. He was posted to the Duke of Cornwall's Light Infantry and joined the 6th Battalion, part of the 14th (Light) Division. He joined his battalion in France on 3 August 1915, three months after the battalion first landed. He was fortunate to miss the infamous 'liquid fire' attack by the Germans on the division's positions near Hooge on 30 and 31 July, in which 42 men from the 6th DCLI were killed.
Unfortunately Robert was destined not to live long beyond this incident as he was killed on 8 October 1915 aged just 15.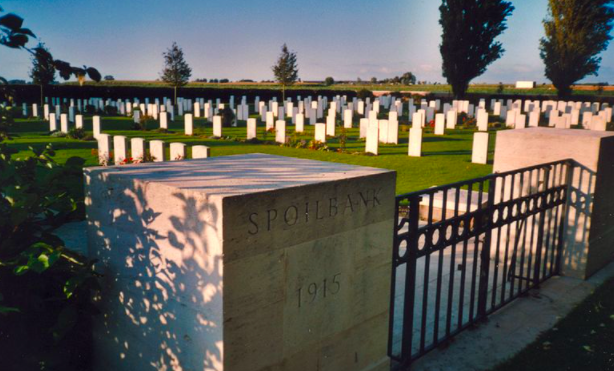 He is buried at Spoilbank Cemetery.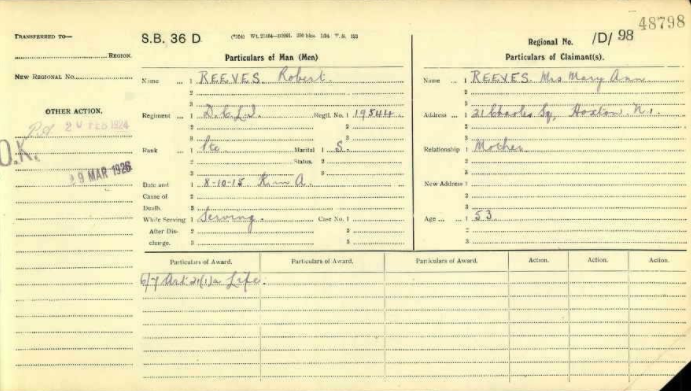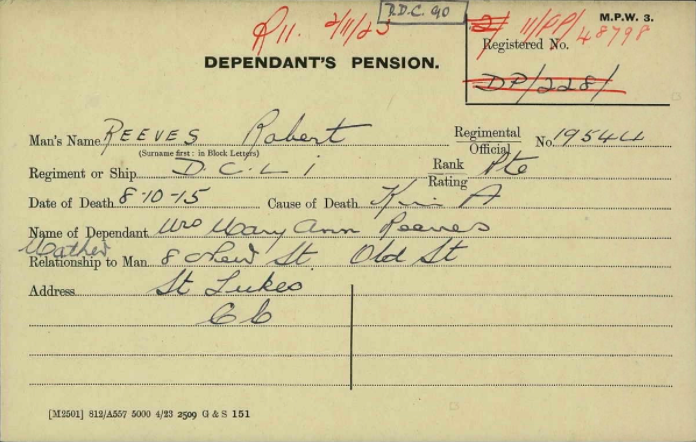 19544 Pte Robert H Reeves, Duke of Cornwall's Light Infantry
8 October 1915 died on this day
His older brother Edward died in action 13 September 1915.
Research by David Tattersfield MA, WFA Development Trustee.
Grave image courtesy of the War Graves Photographic Project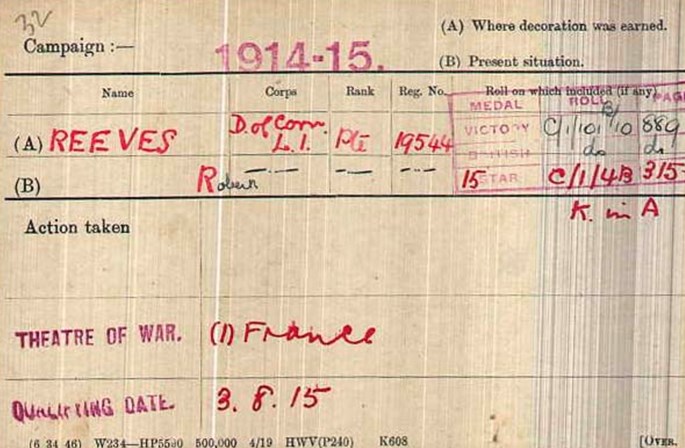 Did you know?
Medal Index Cards are the original method of recording medal entitlement for soldiers who served in the First World War; every soldier who served in an active theatre of operations was awarded a medal. If you have a relation who served at the front, there will be a card for him. There is sometimes useful information on the reverse of these cards.
The Medal Index Cards were stored at the Ministry of Defence record centre in Hayes until 2005. Due to the need to make space, the MoD sold the Hayes site for redevelopment; the MoD (which owned the cards) proposed that the cards be destroyed. No museum or archive was prepared to take them on, so The Western Front Association came forward and agreed to save these records. Since obtaining these cards, the WFA has been storing them. Many WFA members have requested copies of these, often placing the card in a frame alongside the medals.