Search results for Argonne Forest.
/world-war-i-book-reviews/the-lost-battalion/
Book review by Paul Guthrie. This welcome reprint of a 1938 classic has a new introduction by the most eminent American historian of the Great War, Kentuckian Edward M. Coffman (see interview in Stand-To! 56). The story of the so-called 'Lost Battalion' was the best- known US battle of the war, its only rival being the Marines' action at Belleau W…
---
/the-latest-wwi-podcast/ep-196-men-of-the-aefs-lost-battalion-dr-edward-lengel/
Historian and writer Professor Edward G Lengel talks about his book Never in Finer Company: The Men of the Great War's Lost Battalion that investigates the action in which men from four different infantry battalions of the 77th Division of the American Expeditionary Force, were isolated by German forces during American attack in the Argonne Forest …
---
/the-latest-wwi-podcast/ep-217-the-great-war-in-the-argonne-forest-richard-merry/
Author Richard Merry talks about his latest book on the Great War in the Argonne Forest.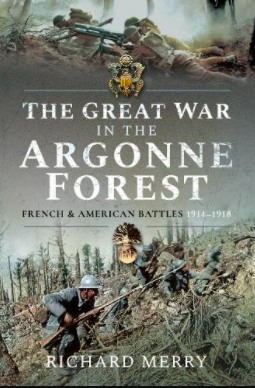 ---