Search results for Crown Prince Rupprecht.
---
Download PDF This browser does not support inline PDFs. Please download the PDF to view it: Download PDF
---
/the-latest-wwi-podcast/ep-55-crown-prince-rupprecht-of-bavaria-dr-jonathan-boff/
Dr Jonathan Boff, University of Birmingham, discusses his latest book Haig's Enemy on Crown Prince Rupprecht of Bavaria during the Great War on the Western Front (published by OUP).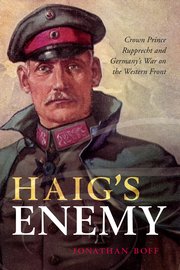 ---