Search results for Irish Nationalist.
/world-war-i-articles/major-willie-redmond-mp/
William Hoey Kearney Redmond was born on 13 April 1861 to a Catholic father and a Protestant mother. After leaving school at Clongowes Wood College in Kildare he was commissioned as an officer in the Wexford Militia before becoming actively involved in politics. He campaigned for Charles Stewart Parnell in the 1880 General Election and two years la…
---
/the-latest-wwi-podcast/ep-93-willie-redmond-mp-john-green/
John Green talks about his relative Irish nationalist politician Major Willie Redmond MP, who was killed at the Battle of Messines in June 1917.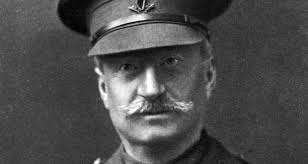 ---