Authors and historians Simon Batten and Matthew Dixon talk about their recent book on Bloxham School and the Great War.
Taking one small boarding school in rural Oxfordshire, this podcast tells the story of the 80 Bloxhamists who died in the First World War. It traces their lives from school to the grave, as well as those who served and survived. It looks at the way in which the lives of those at home were affected by the war.
Simon Batten studied Modern History at Jesus College, Oxford. He teaches History at Bloxham School, where he is also the Archivist. His previous book for Helion, Futile Exercise?' examines  the British Army's preparations for war before 1914. It was awarded the 2018 Arthur Goodzeit Book Award by the New York Military Affairs Symposium.
Matt Dixon is a second generation Old Bloxhamist and has a degree in Modern Languages from the University of Birmingham. Matt has a lifelong interest in the First World War and is a battlefield guide, researcher and genealogist. He runs a successful First World War podcast 'OLd Front Line' and takes part in 'Trench Chat' with Paul Reed. His passion is the lesser-known 1915 battles in Artois.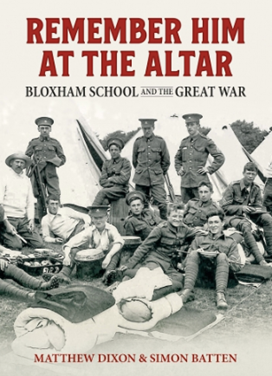 Bloxham School and the First World War is published by Helion.