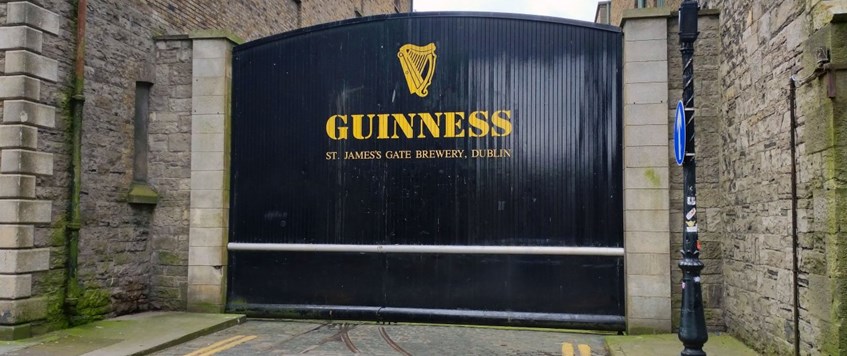 After the war, those men who returned expressed their gratitude to the company for its philanthropic attitude by presenting the Directors with an illuminated address on 16th February 1920 and the company subsequently produced a parchment Roll of Honour and a Roll of Honour book in which the names of 645 employees who served in the Great War are listed by Department. The presentation will focus on a selection of the men listed in the Roll of Honour Book and, in addition to focusing on some of the fatalities, will cover men who received gallantry awards, were taken prisoner or discharged due to war-related wounds or illness.  It will also highlight one incident in which five employees died, only one of whom is recorded on the Roll of Honour.  The presentation will include a section on the searchable Guinness Storehouse genealogy archive.
Nigel Henderson is a History & Politics graduate of Queen's University and a historian with the History Hub Ulster. His principal area of research is Belfast Presbyterians in the Great War.
Members and non-members of The Western Front Association are equally welcome. Any new visitors are guaranteed a friendly atmosphere and a warm welcome from a group of like-minded enthusiasts.
Pearse Street Library, 138 – 144 Pearse Street, Dublin 2
04 Apr 2020 14:00