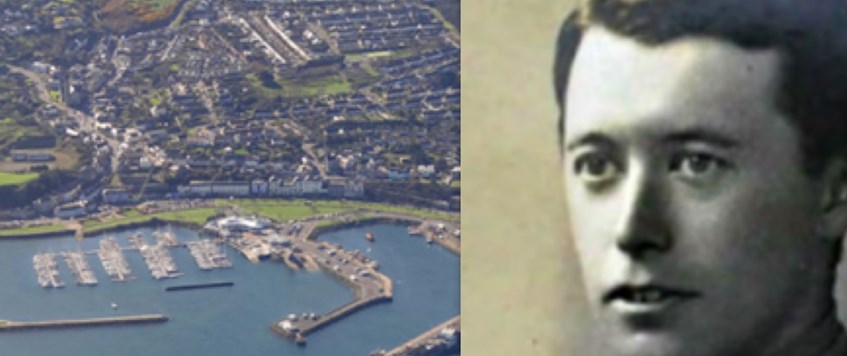 ONLINE LECTURE
Gordon Shephard – the man who never was?
By Trevor Adams
Trevor's interest in Gordon Shephard stems largely from the fact that Shephard's Irish adventures are ignored by the British records, and that he and his WWI adventures are ignored by the Irish, certainly those of a republican leaning – hence the title of this talk, with apologies to Euan Montague for stealing the title of his WWII true story. But here is another 
true story which, if written as fiction, would be dismissed as being too far-fetched.
The aim of the talk is to try to understand Shephard and, as it were, to get inside his head. To do that, we have to look at his pre-WWI adventures, especially his sailing and his learning to fly.
The relationship with the Childers is important. Erskine Childers' only novel The Riddle of the Sands plays a role in Shephard's life, as indeed it also does, it is suggested, in the whole episode of the 1914 gun-running on Childers' yacht Asgard. 
Gordon Shephard was, of course, the most senior flying officer to be killed in WWI. At that time, he was a Brigadier General, aged only 32. He is buried at La Pugnoy CWGC cemetery in Northern France, which the speaker has visited twice.
Trevor Adams was born in Belfast and educated at Queen's University. He started off professionally as a research chemist and ended up in law. He worked latterly as a solicitor and law lecturer in England, teaching post-grad students for the solicitors' exams.
His interest in WWI stems from his grandfather having been killed with the 36th Ulster Division at the Battle of the Somme. He lives near Colwyn Bay in North Wales, with wife Caroline and a variable number of dogs.
Pearse Street Library, 138 – 144 Pearse Street, Dublin 2
11 Sep 2021 14:30