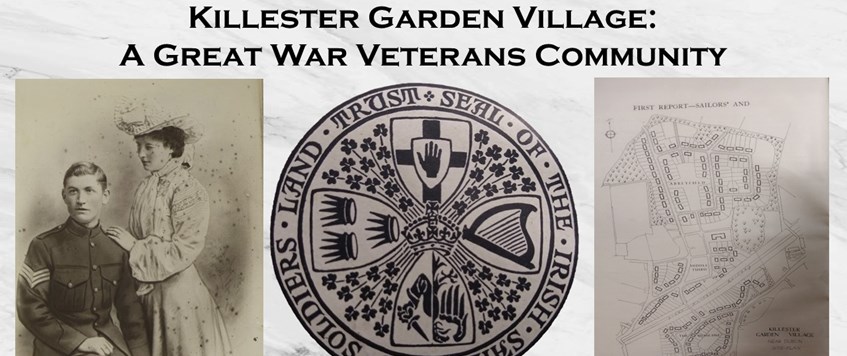 Following the enactment of the Irish Land (Provision for Sailors and Soldiers) Act in 1919, the British government funded the provision of dwellings for veterans of the Great War across Ireland. By 1924, the Irish Sailors and Soldiers Land Trust had been formed to oversee the residential developments. By the end of 1926, over 3,000 veterans in the Irish Free State were housed in ISSLT cottages, with 2973 dwellings having been built and a further 45 dwellings having been purchased by the Trust.
The largest scheme was at Killester, where 247 bungalows had been built by the Local Government Board between 1921 and 1923. This talk will include a short overview of the early history of Killester Garden Village but will focus on the veterans and their families.
Nigel Henderson is a history graduate of Queen's University in Belfast and a member of History Hub Ulster. He has been involved in several projects with councils in Northern Ireland and has a number of on-going war-related projects, including the documenting the 1252 ISSLT cottages in Northern Ireland and researching the early occupants of the cottages.
The Meeting Will Be In The Conference Room At Pearse Street Library, Doors Will Open At 13.40 For A 14.00 Start.
Members And Non-Members Of The Western Front Association Are Equally Welcome. Any New Visitors Are Guaranteed A Friendly Atmosphere And A Warm Welcome From A Group Of Like-Minded Enthusiasts. 
While Entry Is Free, We Would Welcome A Donation Of 3 Euro To Help Cover Our Costs.
The Conference Room, Pearse Street Library, Dublin.
18 Feb 2023 14:00