After almost two years of Zoom meetings, Dublin Branch Western Front Association is pleased to announce the resumption of our monthly meetings at Pearse Street Library, Dublin.
This month's lecture will be presented by Nigel Henderson and is entitled 'The Guinness Brewery in the Great War'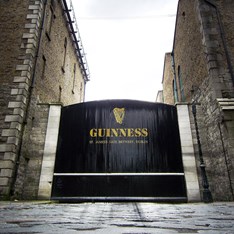 This talk will provide an overview of the contribution by the employees of the Guinness brewery, with breakdowns by department, but there will be a particular focus on some of the Directors, Managers and Staff who served in the Great War.
Nigel Henderson is a history graduate of Queen's University in Belfast and a member of History Hub Ulster. He has been involved in a number of research projects for councils and museums in Northern Ireland as well as carrying out research on a variety of personal projects, including war-related graves in Ulster and documenting the Ex-Servicemen's Cottages built in Northern Ireland between the two world wars. Nigel had access to the Roll of Honour Book produced by Arthur Guinness, Son & Company Limited in February 1920, a copy of which is held at the Museum of Orange Heritage in Belfast. 
The meeting will be in the conference room at the library, doors will open at 13.30 for a 14.00 start
Members and non-members of The Western Front Association are equally welcome. Any new visitors are guaranteed a friendly atmosphere and a warm welcome from a group of like-minded enthusiasts. 
The Conference Room, Pearse Street Library, Dublin.
23 Apr 2022 13:30