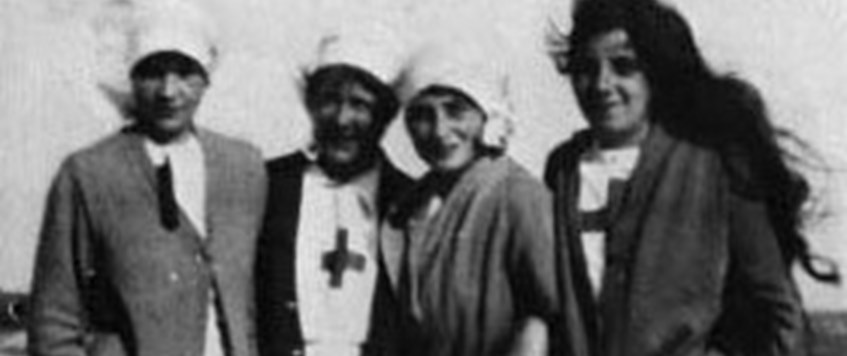 ONLINE LECTURE
Vera Brittain
By Michelle Young
Michelle will talk about Vera Brittain, and her wartime experiences, told through letters.
she will talk about Vera's life pre-war, and very briefly post war and illustrate this through slides of places where she lived, studied and worked. Michelle's hope is that at the end of the talk, attendee's will have a better understanding of Vera and her role in the Great War, and the 4 young men who feature in her story. 
Michelle has spent her working life as a nurse and is married with two grown up sons.
She has been interested in the Great War since the early 1980s, especially in the battles of 1914/1915. 
She is a cricket scorer for Bath Cricket Club, has 4 motorcycles, and has in the past described herself as a biker and ageing rock chick!