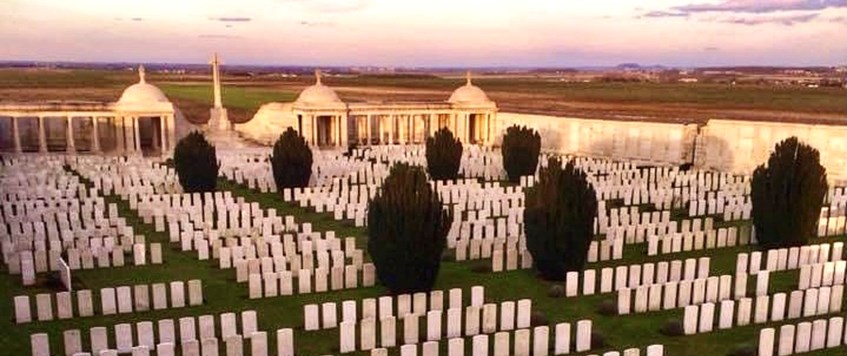 The units of 21st Division disembarked on French soil between 9 and 12 September 1915. Two weeks later, with absolutely no prior battlefield experience, and very little in the way of acclimatisation to the realities of the Western Front, they were thrown into action at the Battle of Loos.
It has been a topic of controversy for over 100 years now: the popular perception is that they "disgraced themselves and the New Army by retiring before the enemy."
The widely accepted narrative is that the 21st and 24th Divisions advanced against the German Second Line of defence on the second day of the battle and were routed by enemy machine gun fire. This is far too simplistic. The true picture is much more complicated and far less damning of the divisions' performance.
Derek Clayton was born in Yorkshire. He graduated from the University of Birmingham in 1979 with a BA in French and German and went on to teach Modern Languages in three Birmingham schools before retiring in 2015. His fascination with military history began in childhood, but the discovery almost thirty years ago of photographs of his great-uncle in his KOYLI uniform and his grandfather in the RFC focussed his interest squarely on the Great War. Following the publication of his battalion history: From Pontefract to Picardy: the 9th King's Own Yorkshire Light Infantry in the First World War, he returned to the university in 2004 and completed his MA in British First World War Studies. He was awarded his PhD in 2016. This talk is based on his doctoral thesis. He is currently working on a history of the 21st Division in the Great War. Derek is a member of the Western Front Association and lives in Worcestershire.
The Warwick Arms Hotel provides a bar for refreshments. There is a question and answer session after the talk, followed by a raffle.
Members and non-members of The Western Front Association are equally welcome. New visitors are assured a warm and friendly atmosphere.
Warwick Arms Hotel, High Street, Warwick, CV34 4AT
Warwick Arms Hotel, High Street, Warwick, CV34 4AT
13 Oct 2021 19:45