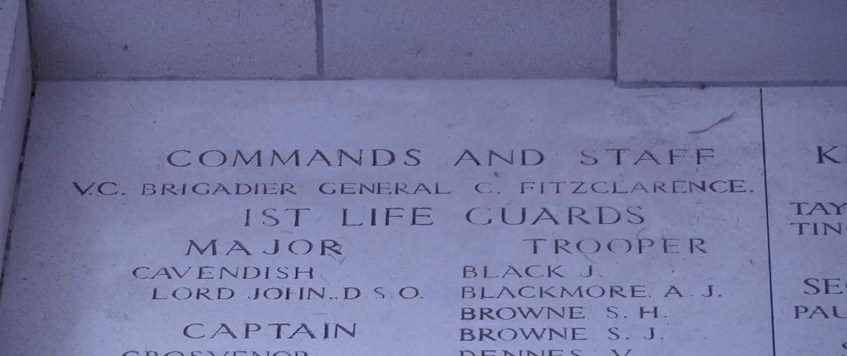 Charles FitzClarence VC and the Battle for Gheluvelt, October 1914.
Brigadier-General Charles FitzClarence VC is the highest-ranking officer to be commemorated on the Menin Gate. A fearless soldier who had earned the nickname "The Demon" in the Boer War, he played a pivotal role in stemming the German tide at Gheluvelt during the First Battle of Ypres 1914. His heroics have been largely forgotten in the 21st Century but are worthy of remembrance. This talk tells the full story of his life and moment of destiny at First Ypres.
~ ~ ~
Dr. Spencer Jones is an award-winning historian and author of several critically-acclaimed works of non-fiction. He currently holds the post of Senior Lecturer in Armed Forces and War Studies at the University of Wolverhampton. In addition, since October 2013 he has served as the Regimental Historian for the Royal Regiment of Artillery. 
~ ~ ~
The Warwick Arms Hotel provides a bar for refreshments. There is a question and answer session after the talk, followed by a raffle.
Members and non-members of The Western Front Association are equally welcome. New visitors are guaranteed a warm and friendly atmosphere.
Warwick Arms Hotel, High Street, Warwick, CV34 4AT
11 Mar 2020 19:45