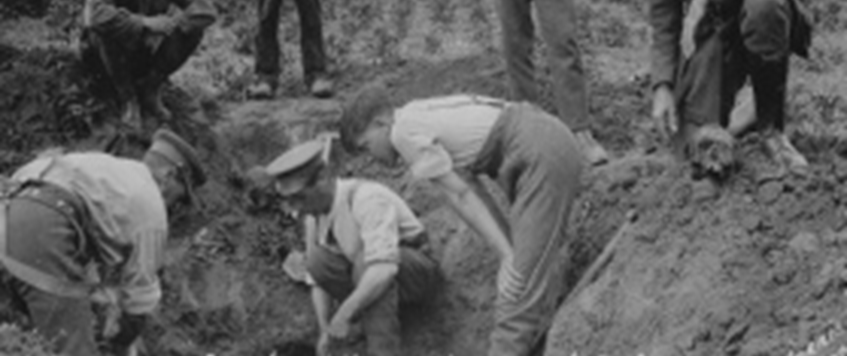 PETER HODGKINSON ~ UNCOVERING THE DEAD
Between the wars, a process bearing some similarity to modern battlefield archaeology was carried out to attempt to unearth the missing of the Great War and bury them in Imperial War Graves Commission cemeteries. How was this done ? Who did it ? What were their experiences ? How successful was the endeavour ?
~ ~ ~ ~ ~
With a lifelong interest in the Great War, Peter toured the Western Front from the late 1960s.
He was one of the first to graduate with an MA in British First World War studies from the University of Birmingham in 2006 and obtained his PhD there.
~ ~ ~ ~ ~
The Warwick Arms Hotel provides a bar for refreshments. There is a question and answer session after the talk, followed by a raffle.
Members and non-members of The Western Front Association are equally welcome. New visitors are assured a warm and friendly atmosphere.
Warwick Arms Hotel, High Street, Warwick, CV34 4AT
10 Nov 2021 19:45