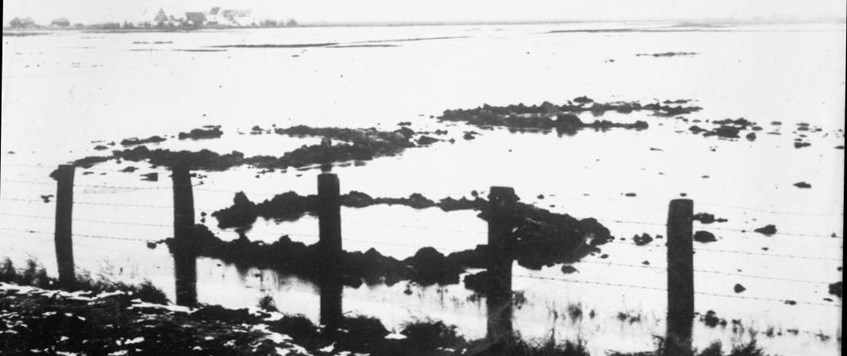 It is well known that the Belgians flooded the flat lands of the River Yser to bring the German advance to a halt in 1914. For almost four years, the two sides faced each other across a no-man's land under several feet of water. 
Chris will explore this unique battlefield and describe how the belligerents continued the fight under unusual and innovative circumstances.
The talk will follow the branch's AGM. 
~ ~ ~ ~ ~
A former Chairman of the Western Front Association, Chris is the founder of the Great War Forum, author of several books and of the website the Long, Long Trail. He is a Member and Honorary Research Fellow of the University of Birmingham's Centre for First World War Studies, and was awarded the MA in British First World War Studies in 2007. A Chartered Engineer by profession, Chris now works as a freelance military historian through his research business, fourteeneighteen.
~ ~ ~ ~ ~
The Warwick Arms Hotel has a bar area which provides refreshments. There will be a question and answer session after the talk, followed by a raffle.
Members and non-members of The Western Front Association are equally welcome. New visitors will experience a warm, friendly atmosphere.
Warwick Arms Hotel, High Street, Warwick, CV34 4AT
09 Mar 2022 19:45