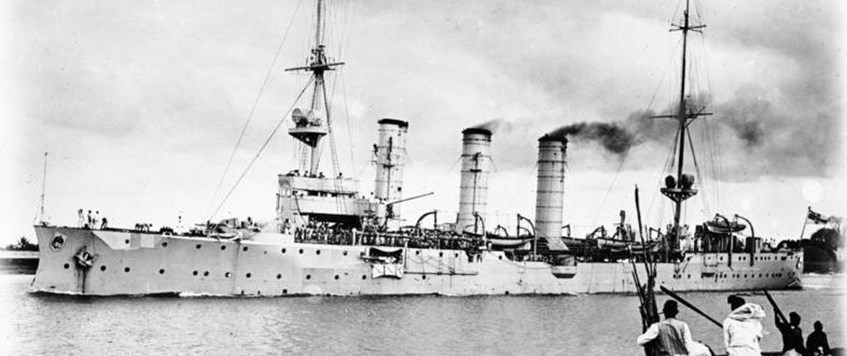 Shout at the Devil  - Kevin Patience 
 The story of the SMS Konisberg is a unique piece of naval history from the great war. After a short period of action off the coast of East Africa , the German cruiser suffered an engine failure in the Rufiji Delta.
It was blockaded and eventually destroyed by the Royal Navy and Royal Navy Air Service. This episode later became the well known novel by Wilbur Smith and the film starring Roger Moore. 
WFA and non members alike are equally welcome , we ask for a modest £4 donation on the door to defray expenses, a free raffle ticket will be supplied.
Tea and coffee are available , should you wish to bring your own drinks please feel free to do so. 
Photograph courtesy of the Bundesarchiv Bild 105-00A3002
Othery Village Hall , Fore St , Othery TA7 0QU
13 Jul 2022 19:45