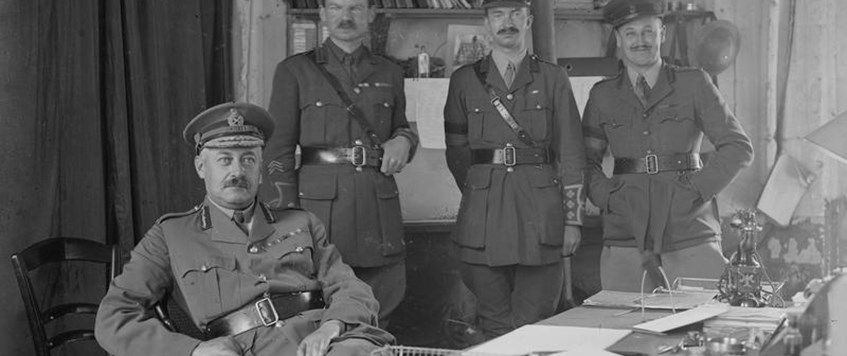 The Men Who Planned the War - A Study of the Staff on the Western Front 
Paul Harris examines the role of the British Army staff, recognizes  and evaluates their responsibilities , refines the agonizing work load , learning the essential and inevitable growth of competence of teh British Army Staff.
WFA and non-member's alike are more than welcome to attend this fascination subject.
We ask for a modest £4 donation on the door to defray costs , this will also entitle you to a free raffle entry. 
Tea & coffee will be available, there is no objection if you wish to bring your own alcohol.  
Image courtesy of the IWM  Q29570
Othery Village Hall , Fore St , Othery TA7 0QU
10 Nov 2021 19:30