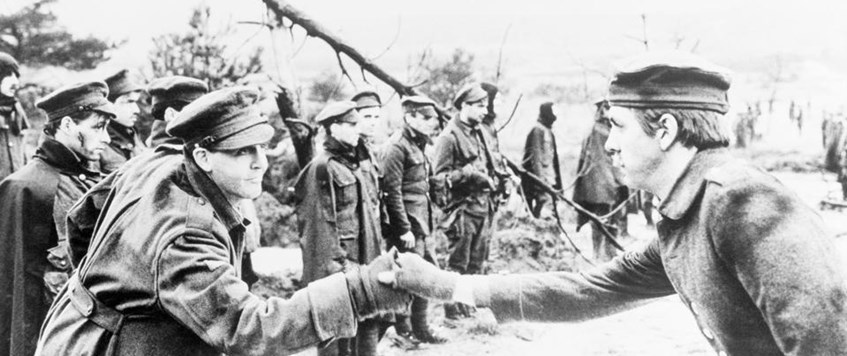 The Christmas Truce has become one of the most famous and mythologized events of the First World War. But what was happening in the weeks before and after the truce? Why did the truce happen and did British and German soldiers really play football in no man's land?
Image: Paul McCartney and George Harrison Re-enacting the Christmas Truce.
Sean Godfrey is a historian and chairman of the Cleveland branch of the Western Front Association.
The meeting will take place at our usual venue, the Allotment Social Club, West Allotments, and will commence at 7.45 pm for an 8.00 pm start.
There will be a raffle as usual and entrance to the meeting is by donation of £4.
Allotment Social Club, North Terrace, West Allotment, Newcastle-upon-Tyne, NE27 ODN
20 Mar 2023 19:45