Welcome to the Worcestershire & Herefordshire branch of the Western Front Association. 
We currently meet on the 3rd Friday of the month ( with the exception of December) at 19.30 until approx 22.00 at:
St. Peter's Village Hall
St. Peter's Drive
Worcester
WR5 3TA
Parking is available in the Tesco Supermarket WR5 3TA. After parking, walk up the right hand side of the store and bear left. The hall is at the end of the row.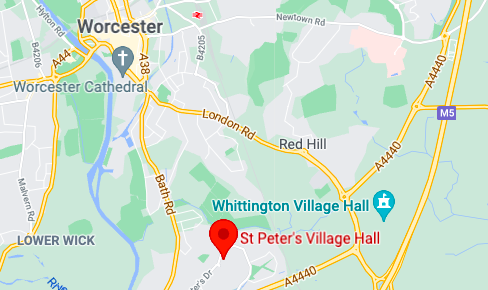 WFA members and Non members are all welcome.
Upcoming Branch Events
St Peter's Village Hall, St Peter's Drive, Worcester WR5 3TA
19 Jan 2024 19:30
In this talk, John not only looks at the sacrifices made by Brummies on the battlefield, but also life on the home front in the city. This includes munitions work, fund raising and air-raid precautions. Members and non-members of The Western Front Association are equally welcome. Any new visitors are guaranteed a friendly atmosphere and a warm w…
Event Details
St Peter's Village Hall, St Peter's Drive, Worcester WR5 3TA
16 Feb 2024 19:30
>The 1914 campaign to the Marne was both big and complex. It spread over hundreds of square miles and involved around 3 million men. However, despite the scale of the confrontation, it could be argued that the final outcome was decided by a few critical decisions on both sides. Ross analyses those decisions, and gives his own conclusions.Members…
Event Details
St Peter's Village Hall, St Peter's Drive, Worcester WR5 3TA
15 Mar 2024 19:30
This talk was originality scheduled for the 20th October 2023 but was cancelled due to ill health. British generals were confident of success at Aubers Ridge, part of the Anglo-French offensive known as the Second Battle of Artois. However, there was a severe lack of artillery and a shortage of shells, many of which were of poor quality. This, to…
Event Details