Search results for Conscription.
/world-war-i-articles/the-contemptible-little-army-1914-1918/
By Alex Saunt   The story of the expansion and development of the British Expeditionary Force (BEF) 1914-1918 and how the Contemptible Little Army became a huge, effective machine.   BEF AND THE START The possible conception: In 1904 King Edward, having decided our pretty frosty relationship with France should be improved, went to Paris with the…
---
/the-latest-wwi-podcast/ep-56-resisting-conscription-the-appeals-tribunals-in-middlesex-carol-henderson/
Doctoral candidate Carol Henderson talks about her research into the military appeals tribunals in Middlesex where men sought to gain exemption from conscription and military service during the Great War.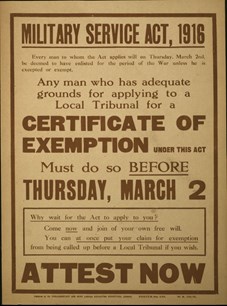 …
---
---