Search results for Irish Soldiers.
Download PDF This browser does not support inline PDFs. Please download the PDF to view it: Download PDF  
---
/the-latest-wwi-podcast/ep-7-irish-soldiers-in-1917-philip-pratley/
Philip Pratley talks about 'Irish Soldiers One Year On: The Changes of 1917 ', a lecture from the joint WFA and British Commission for Military History conference 'The Armies of 1917', held in April 2017.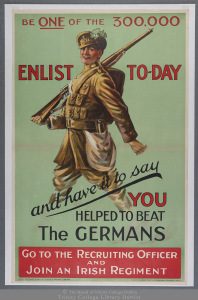 …
---
---