On the run! In hot pursuit we cross the Canal du Nord by improvised bridges raked by shell-fire.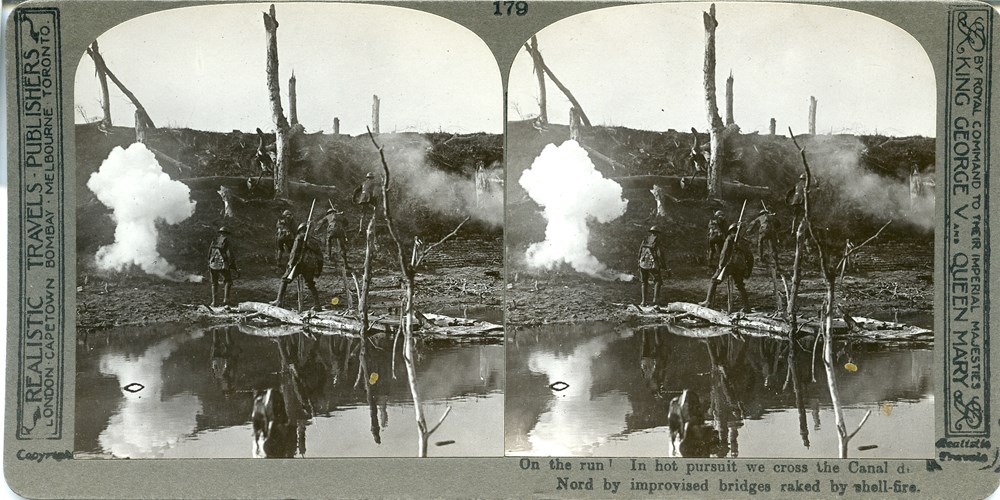 * Click image for larger view
---
Notes on this stereoview
One of the 'Battlefield Staged' images, possibly taken post war - all of the captions in this category are 'representational' rather than accurate.
---
Image Id: 4411 Contributor: The Jordan/Ference Collection Theatre: Western Front Subject: The Front Line Location: French Flanders Regiment: Unknown Service Arm: Infantry Battle: Unknown Date: Unknown Combatants: British Publisher: Realistic Travels Source: British Directory: Phase 1 601-700 WFA
Viewing Options
View Colour
---
Comments
---
There are currently no comments