When asked if the sacrifice in the First World War was shared equally between the highest in society and the lowliest, it is often the example of HH Asquith, the Prime Minister, who springs to mind. Asquith's son, Raymond, was killed during the Battle of the Somme in 1916.
It is less well known that another (former) Prime Minister lost his son in the Great War. Archibald Primrose, 5th Earl of Rosebery, despite sitting in the House of Lords rather than the commons, succeeded Gladstone as Prime Minister. He remained in office for just fifteen months from 1894 to 1895. Winston Churchill said of him "He would not stoop; he did not conquer."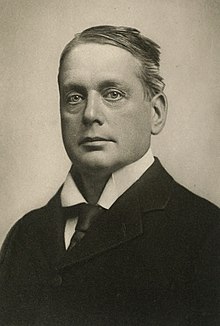 Above: Archibald Primrose, 5th Earl of Rosebery
After losing a vote in parliament on 22 June 1895, he and his ministers tendered their resignations to the Queen, who invited the Unionist leader, Lord Salisbury, to form a government. The following month, the Unionists won a victory in the general election and held power for ten years until 1905 under Salisbury and later Arthur Balfour. 
Lord Rosebery's son Neil Primrose was born in December 1892 at the family home Dalmeny House, near Edinburgh.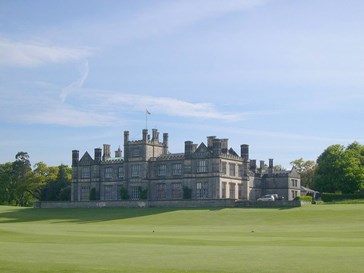 Above: Dalmeny House
His mother Hannah de Rothschild, who had inherited vast wealth from her father, died just before Primrose's eighth birthday. He was commissioned into the Buckinghamshire Yeomanry (Royal Bucks Hussars) in 1909. Neil was to follow his father's footsteps and was elected (as a Liberal) MP for Wisbech in 1910.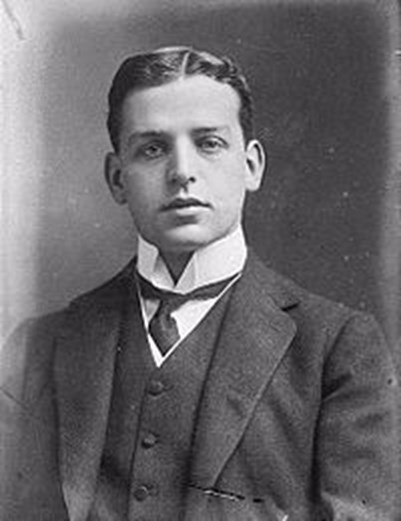 Above: Neil Primrose
In the House of Commons Neil was a companion of Thomas Agar-Robartes, the Liberal MP for St. Austell. They pair had become friends at Oxford, and Agar-Robartes returned from active service on the Western Front to be best man at Primrose's wedding to Lady Victoria Stanley, daughter of the Earl of Derby, in April 1915. (Agar-Robartes was killed during the Battle of Loos in September 1915). 
Keen to serve overseas, Neil used his connections to serve in France in September 1914. He spent part of the war alternating between military service and government office. In February 1915 he returned to London to take up the post of under-secretary at the Foreign Office. 
When the Liberals formed a coalition in May 1915, he resumed his military duties, joining the Royal Bucks Hussars (who had recently suffered heavy losses at Gallipoli) in Egypt.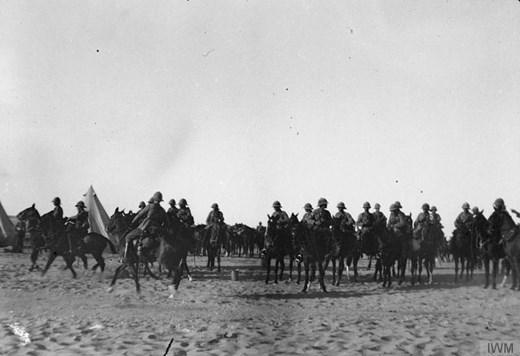 Above: Berkshire Yeomanry of 6th Mounted Brigade. 1916. (IWM Q57745).
In September 1916 he returned to political office, as parliamentary military secretary to the Ministry of Munitions, and in December he reluctantly became the Liberal Chief Whip. He did not enjoy these duties, and resigned in March 1917 in order to return to active military service, reflecting that 'I am of military age, and I feel that I ought to be doing my duty as a soldier'.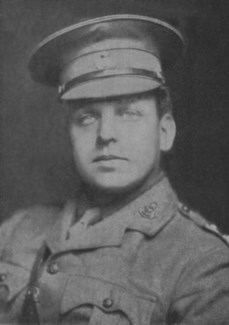 Above: Neil Primrose from the Roll of Honour published in The Illustrated London News on 24 November 1917.
He re-joined the Royal Bucks Hussars in Egypt and served until November 1917. It is likely he was involved in an attack on El Mughar on 13 November when his regiment lost nine men killed.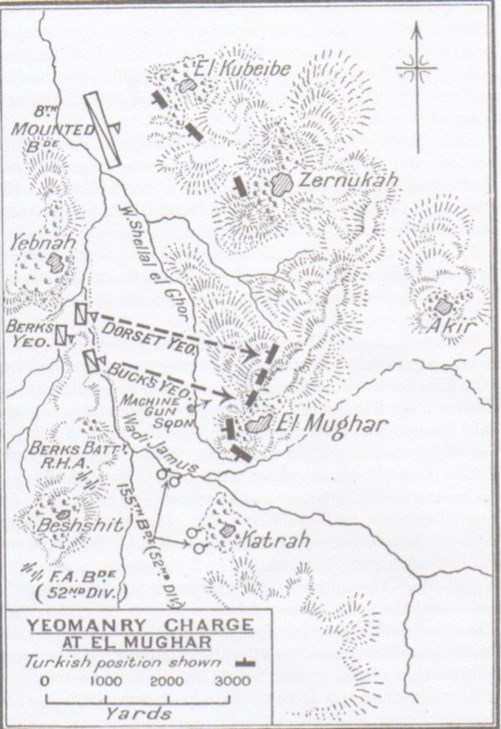 To see a larger copy of this map, click the following link: Yeomanry charge at El Mughar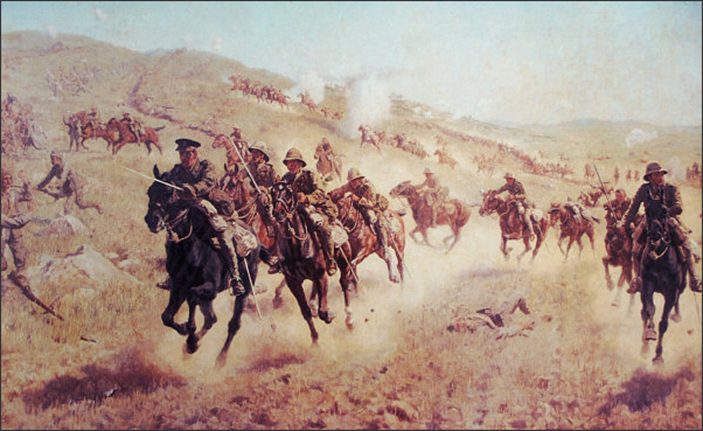 The charge of the 6th Mounted Brigade at El Mughar in Palestine on 13 November 1917 has been claimed to be the last great British cavalry charge, (there were later charges in Syria in 1918 by an Indian regiment and by the Australian Light Horse). James Prinsep Beadle was commissioned to paint the charge at El Mughar as the cavalry contribution to a representative collection of Great War studies for the United Services Club in Pall Mall. Beadle's painting depicts 'B' Squadron of the 1/1st Royal Bucks Hussars leading the charge against the Ottoman Turkish defenders.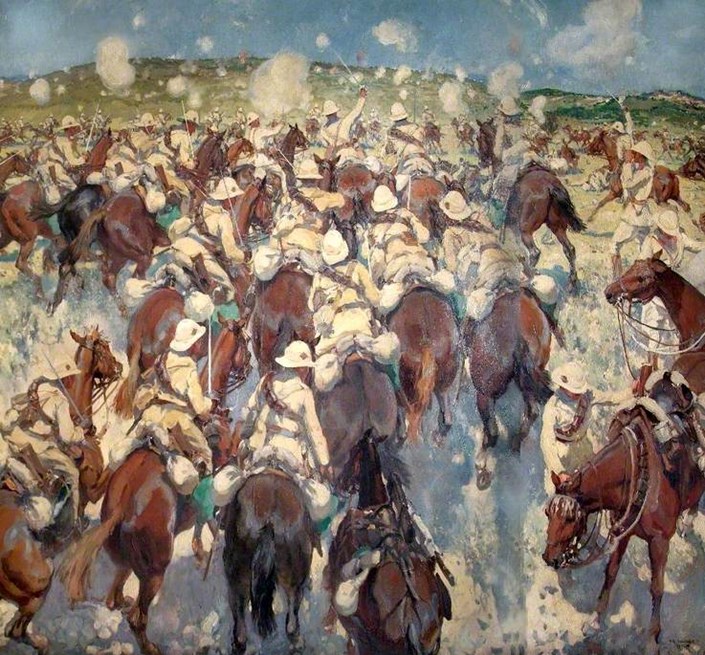 Above: Painting by Thomas Cantrell Dugdale (1880–1952) "The Charge of the Royal Buckinghamshire Hussars at El Mughar, Palestine, 13 November 1917"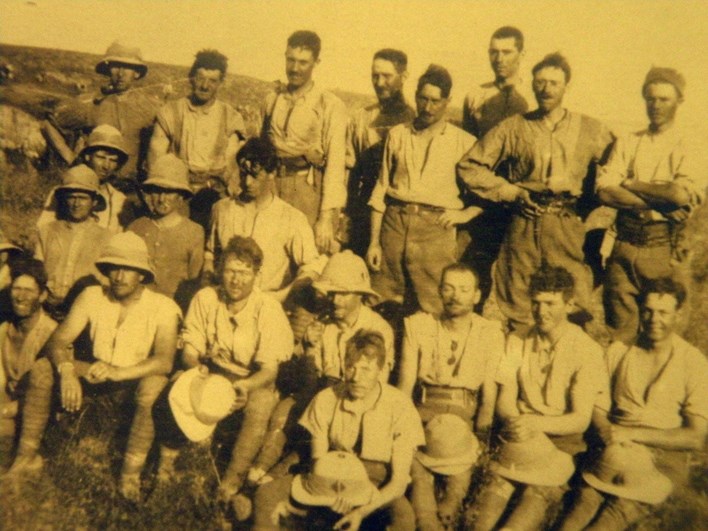 Above: Men of the 1/1st Royal Bucks Hussars pictured after the charge (Gateways to the First World War) 
The Abu Shushe ridge - the Biblical city of Gezer
Following the attack at El Mughar, the 75th Division and the Australian Mounted Division advanced towards Latron where the Jaffa to Jerusalem road enters the Judean Hills, while the Anzac Mounted Division occupied Ramleh and Ludd. An Ottoman rearguard above Abu Shushe blocked the Vale of Ajalon on the right flank of the advance on Ramleh. Abu Shushe is the site of the biblical city of Gezer, which is referenced in memorial tablets erected (see images below). This rearguard position was charged and overwhelmed by the 6th Mounted Brigade (Royal Buckinghamshire Hussars, Queen's Own Dorset Yeomanry, Berkshire Yeomanry). It seems that Neil Primrose was wounded in this action and died of his wounds on the same day. 
The three regiments that formed the 6th Mounted Brigade suffered the following fatalities in the seven days 13 to 20 November 1917
Berkshire Yeomanry - 2 officers and 5 'other ranks'
Dorset Yeomanry - 17 'other ranks'
Royal Buckinghamshire Hussars- 2 officers and 18 'other ranks'
Primrose was buried at Ramleh cemetery, where his older brother, Lord Dalmeny, who was also serving in Palestine, was among those at his funeral.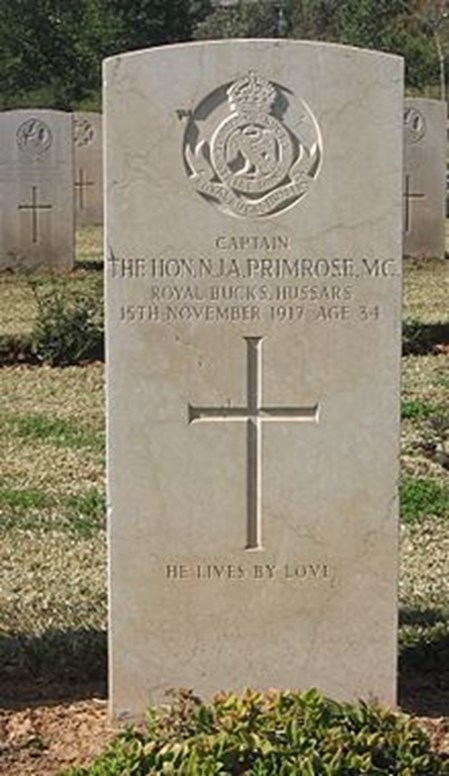 Above: Neil Primrose's headstone at Ramleh War Cemetery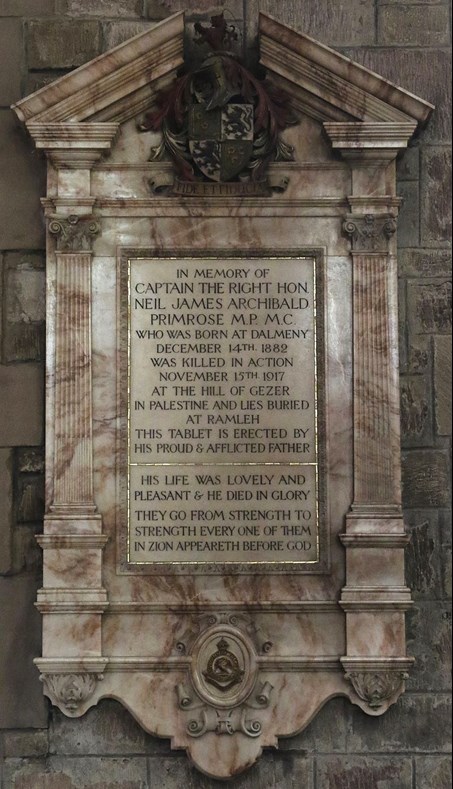 Above: Memorial plaque within St Giles Cathedral, Edinburgh. This reads "In memory of Captain the Rt. Hon. Neil James Archibald Primrose MP, MC, who was born at Dalmeny December 14th 1882. Was killed in action November 15th 1917 at the hill of Gezer in Palestine and lies buried at Ramleh. This tablet is erected by his proud and afflicted father."
When news of the death of Primrose reached the home, Prime Minister David Lloyd George paid tribute in the House of Commons on 19 November 1917,
May I be permitted before I sit down to utter one word of another who held an inconspicuous position in the Army but who was well known to all Members of this House. I refer to Captain Neil Primrose. The House knew his bright and radiant spirit well. To his intimates he was one of the most lovable men we ever met. He had ability far above the average, and, in spite of the reserve and shyness which held him back, his future was full of hope. He had already rendered distinguished service in the field, and for that service he had been recognised at the suggestion of his commanding officer; and he might well, for he had many offers, have occupied positions where he could have rendered services to the public, positions honourable to him, but positions of personal safety, and the fact that he had been chosen by his constituents to serve in this House would have rendered his acceptance of these positions honourable to himself. He chose deliberately the path of danger. He fell charging at the head of his troops, at the very moment of victory, and Members of the House will, I feel certain, join me in an expression of deepest sympathy with those whom he has left behind to mourn him.
— David Lloyd George, House of Commons parliamentary debate, 19 November 1917
There is a codicil to this story. It will be recalled that Neil's mother was 
Hannah de Rothschild (she died when Neil was eight years old). The other officer who was killed in this period was Major Evelyn de Rothschild - part of the same banking / political dynasty as Hannah. Major Evelyn de

 

Rothschild 

is buried at Rishon LeZion Jewish Cemetery. 
Article by David Tattersfield, Vice-Chairman, The Western Front Association