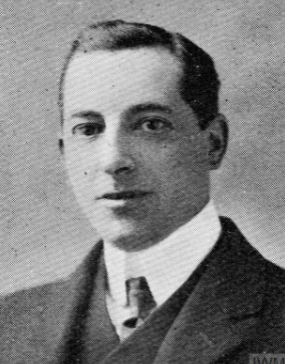 Son of Edward and Emily Pauline Stewart-Jones. (Born 10 July 1873 in Liverpool)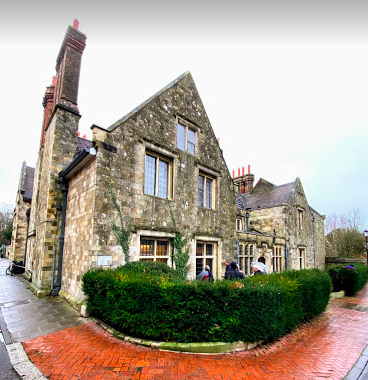 A barrister of the Inner Temple, Thorold moved to Lewes in 1908 when his mother had bought Southover Grange. At the 1911 Census, the widowed matriarch Mrs Emily-Pauline Stewart-Jones lived at Southover Grange with son's family, her daughter-in-law Mrs Eva-Joan Stewart-Jones and their young children Diana (1 /12 ) and Elizabeth (5 months) along with butler Constant Leonard Hannen (from Tongres, Belgium) and four further servants (two housemaids and two nurses). 
Thirty years previously at the 1881 Census Thorold, age 7, lived in South Neots, Southport with his parents, his father Edward, a property developer 'living off his own means' and younger sister Pauline (5) and two servants.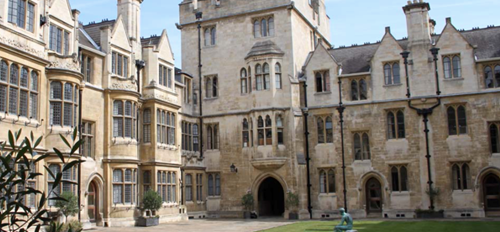 A former head boy of Haileybury College before going on to Trinity College, Cambridge where he attend from Michaelmas Term 1892 gained his BA in 1895. By which time his parents were living at 33 Palmiera Square, Brighton. At the 1901 Census, 27 year old Thorold is a boarder in Hannover Square and practising as a barrister. 
On 30 April 1908 he married Ms Eva Joan Holland the elder daughter of Admiral and Mrs Holland.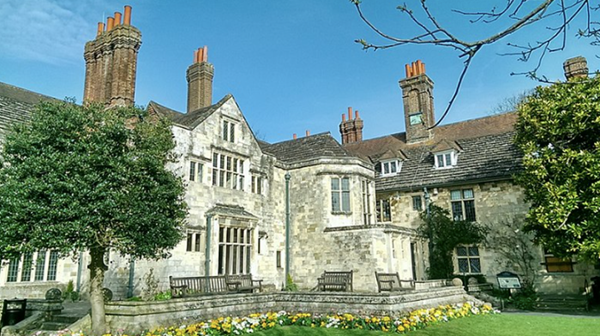 Thorold was a churchwarden at Southover and a governor of Lewes Exhibition Fund. He was also active in the Scout movement and the local Red Cross and Lewes Swimming Club. He had been commanding officer of the Lewes Company 5th Royal Sussex since 1912.  
Overseas service, for which these men willingly volunteered, was not the aim when these units were formed. Everything changed in 1914. On 18 February the 5th Battalion left the Tower of London, entrained for Southampton and sailed overnight on the SS Pancras for Le Havre, where they embarked the following afternoon. By the end of March they were in position on the front line at Richebourg l'Avoué, 10km west of Lille, where they remained until they found themselves in support trenches on the evening of 8 May 1915, with orders to attack at dawn.
Battle of Aubers Ridge, attack on Fromelles
Planned as part of a joint Anglo-French assault on German lines, the attack on Aubers Ridge was an unmitigated disaster – across several hundred yards of flat, poorly drained, open ground, criss-crossed by numerous drainage ditches in front of recently reinforced German trenches on higher ground, protected by barbed wire and flanking machine gun fire.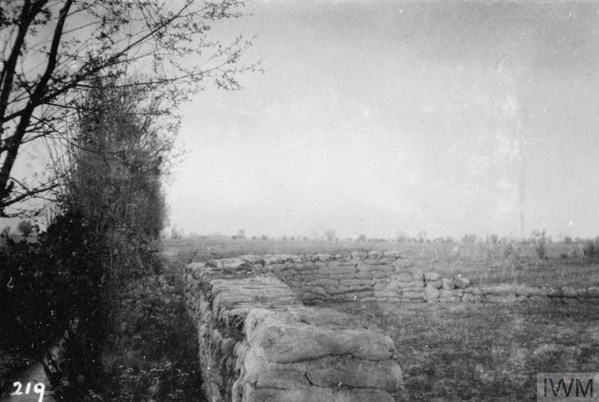 The British Plan
The British plan was for a heavy artillery barrage to destroy or at least severely weaken German defences immediately before the infantry attack, but inadequate supplies of ammunition and too few guns meant that the damage caused to the German lines was minimal while alerting German forces to the imminent attack.
The bombardment began at 5.00am and intensified at 5.30am with orders to begin the attack at 5.40am. In the first wave was the 2nd Royal Sussex, flanked by the Royal Munster Fusiliers on their left and the 1st Northamptonshires on their right. The 5th Royal Sussex was to follow on immediately behind, with the Lewes men now part of C Company, in the front. 
In the initial advance towards the British advanced trench, C Company met intense rifle and machine gun fire and lost at least 30 men killed or wounded. Worse was to follow as wave after wave of men were cut down as they advanced across the open ground or were shot as they came up against the barbed wire. By 7:00am the position was recognised as hopeless and the order to retire was given. From an initial strength of 850 fighting men, Lt Col Langham, their commanding officer, estimated only 360 effective rifles were left and two of the surviving captains were sent to hospital with nervous breakdowns.
Altogether 16 Lewes men of the 5th Royal Sussex and one man from the 2nd battalion died on 9th May 1915 or subsequently, of their wounds. At least as many again of the Lewes contingent were also wounded but not fatally. Of the 60 men who left Lewes for the Front on 14th February, more than half either died or were seriously wounded at Aubers Ridge.
Captain Courthope (the Rector) wrote of Captain Stewart-Jones that "he was leading his men with great gallantry, and was quite close to the German lines when he fell." He was believed dead when the Black watch brough him in. 
At the time of his death it was reported in the Sussex Express at the end of May 1915 that Captain Stewart-Jones had left a wife four children; a fifth son was born two months later in July.
Mrs Eva Joan Stewart-Jones and her children at Southover Grange in 1916.
Sources: English Census 1881, 1911; Cambridge University Alumni. UK Army Register of Soldier's Effects, Global Find a Grave Index. Mid-Sussex Times, 18 May 1915, Sussex Agricultural Express, 4 June 1915, Sussex Express, 14 May 1915
Research by Jonathan Vernon expanded from a story in the Sussex Express by Dr Graham Mayhew on Aubers Ridge 9 May 1915.