One of the frequently 'bypassed' places on the Somme Battlefield is the Redan Ridge. Scorching in summer, exposed in winter and only a few hundred yards from the much-visited Serre Road Cemeteries, this is 'off the beaten track' to all but the dedicated battlefield visitors.
On Redan Ridge are two small cemeteries – Waggon Road and Munich Trench. Both are linked to the final actions of the 1916 Battle of the Somme.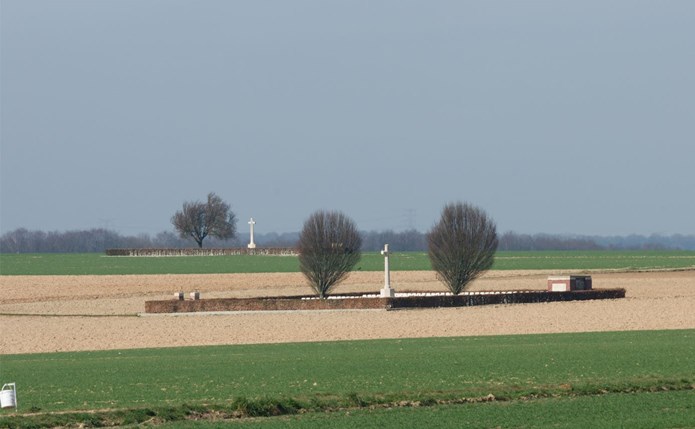 Above: Waggon Road Cemetery, with Munich Trench British Cemetery in the background.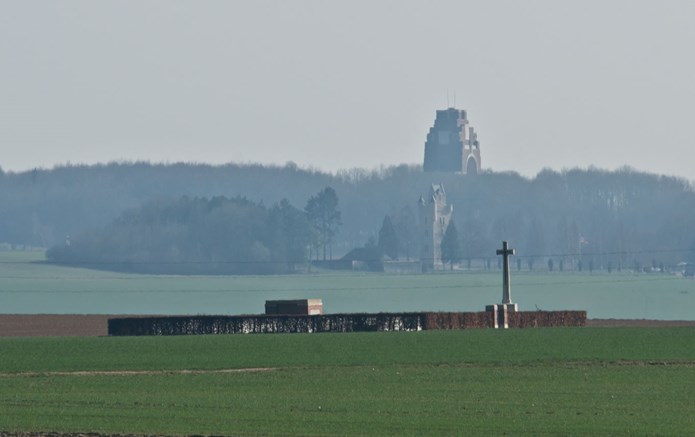 Above: New Munich Trench cemetery with the Ulster Tower and Thiepval in the distance. 
On 1 September 1972 Ziggy Stardust, played at the Top Rank in Silver Street, Doncaster.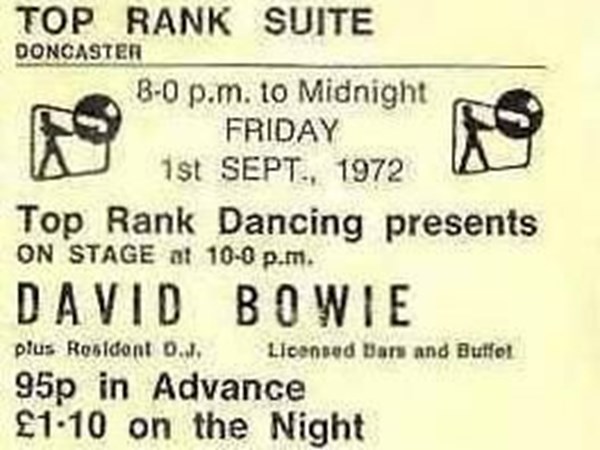 Above: A ticket for a concert in Doncaster, 1972
What's the connection? To explain this, we need to go back to before the First World War and to Armley in Leeds. On 30 August 1882  Robert Haywood Jones was born to Joseph (a boot manufacturer) and Ann. Robert lived with his parents and siblings at Town End House, Bramley and followed his father into the boot manufacturing business, working for some time in Leeds and later moving to Doncaster.
In 1909, Robert married Zillah Blackburn, the daughter of Frederick Blackburn. Frederick was a local millwright, based at Crown Mills, Station Road, Doncaster. On the 1911 Census, we see a snapshot of the Jones family life. Robert, Zillah and their one year old daughter Roma lived at 41 St Sepulchre Gate, above the Jubilee Boot Company at which Robert was a partner. A year later, the couple had another child, named Haywood Stenton Jones.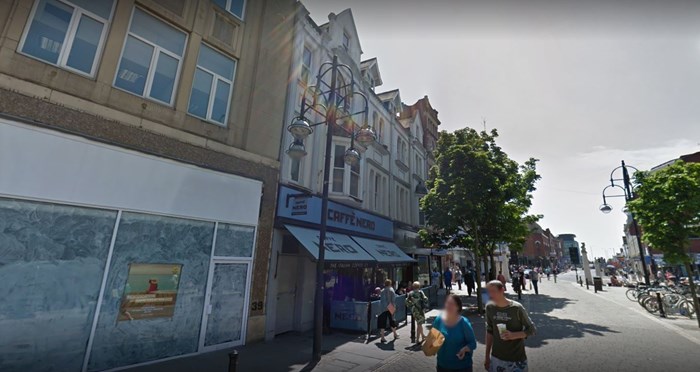 Above: The Jubilee Boot and Shoe Company, at St Sepulchre Gate, is now the Caffe Nero coffee shop.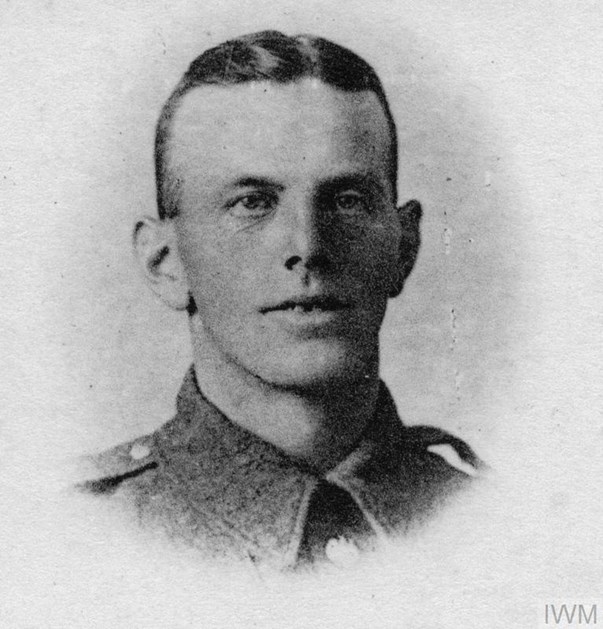 Above:  Robert Haywood Jones (IWM HU 116491) 
On 5 July 1916 Robert joined the King's Own Yorkshire Light Infantry, and less than three  months later was in France, joining the regular 2nd battalion on 27 September. His war was to be very short.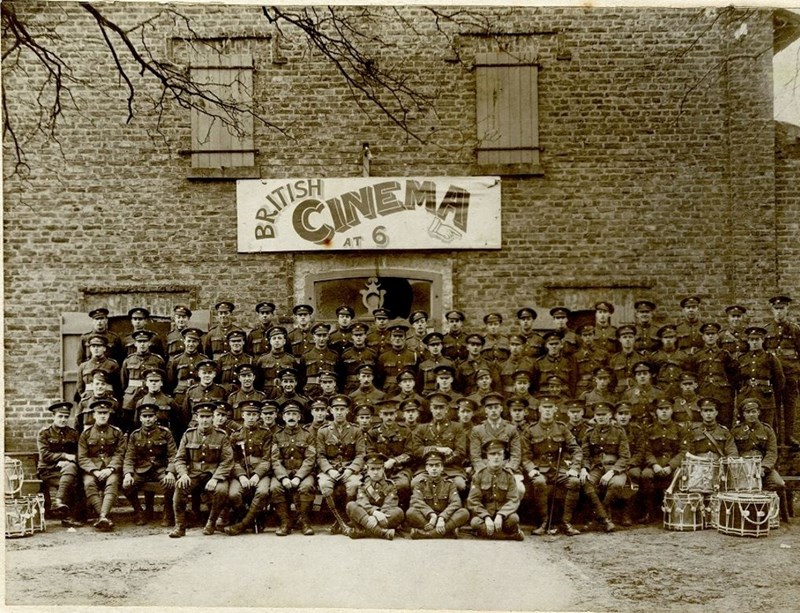 Above: The 2/KOYLI in France, date unknown but believed to be 1916. (King's Own Yorkshire Light Infantry Museum, Heritage Doncaster)
The Battle of the Somme was coming to a muddy end and in the last action the 32nd Division made an attack across Redan Ridge. The battalion war diary describes this in an appendix...
"The conditions were bad....it started snowing just before the attack and observations were difficult....Our barrage was intensive and apparently very effective, consequently the enemy sent up numbers of very lights, this with the white ground (ie snow-covered) lit up all the surroundings. The line advanced with Munich Trench as their first objective, the left half of the battalion was able to push forward and reach their first objective, but the right half was held up by intense machine gun and rifle fire so they took up a position in a line of shell hoes in front of the German wire.
"Meanwhile our left went on and gained their final objective after heavy fighting and mopping up as they advanced. At this period Capt H Whitworh, OC left company who was wounded and forced to retire....after thus we got no definite news of the two left companies....
"At about 5.30pm 2/Lt HR Forde who was OC the right company came back to report the situation. Still there was no news of the two left companies so with no line to hold and with their left flank unprotected... the commanding officer decided to withdraw to the original line."
The CWGC records 112 officers and men of the battalion being killed on this day, a group of 15 being buried at Munich Trench British Cemetery, and a group of 12 at the nearby Waggon Road Cemetery. Most of the remainder have no known graves and are commemorated on the Thiepval Memorial. One of these being the 34 year old Robert Heywood Jones.
Robert's pension details appear in The Western Front Association's Pension Records set. Unlike many of the records within this set, the pension payments were not made to Robert's widow Zillah, instead listing three 'guardians of children' who were the recipients.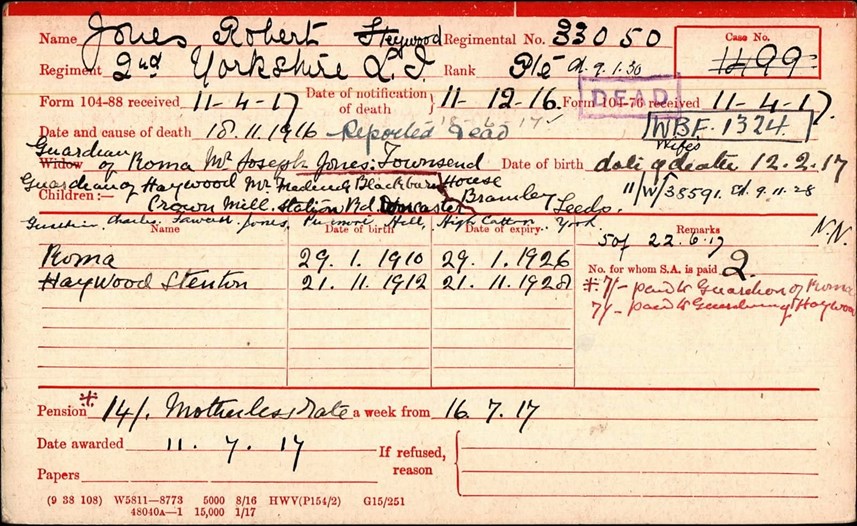 Above: The Pension Record Card - note Heywood rather than Haywood is given as Robert's middle name. 
These payments were not made to Zillah, as by the time Robert's estate was processed, the family had suffered another loss. Zillah died in February 1917 of diphtheria, aged just 30 years old. She was buried with her sisters in Hyde Park Cemetery, Doncaster.
Above and Below: The Headstone to Zillah, in Hyde Park Cemetery, Doncaster. Courtesy: The Friends of Hyde Park Cemetery

The daughter – Roma - went into the care of Ann and Joseph Jones, Robert's parents, in Bramley and their son Haywood Stenton Jones went into the care of Frederick Blackburn, Zillah's father, in Doncaster.
Haywood probably didn't like his name as he was later known as John.
In later life he moved to London and worked for Barnardo's. In 1947 he and his wife had a son, David Jones who became David Bowie. He created the 'Ziggy Stardust' persona and returned to his Yorkshire roots to play to an appreciative crowd in Doncaster.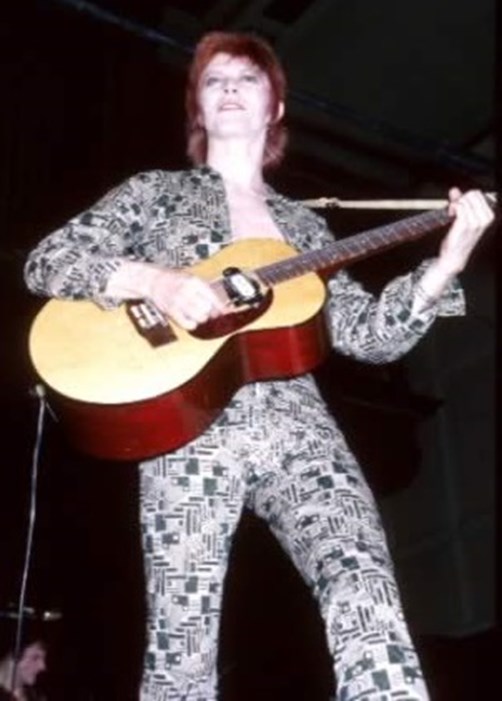 Above: David Bowie would reach worldwide fame, before his death on January 10, 2016.
Article by Lynsey Slater : @lynseyvslater 
Assistant Museums Officer (Military History) King's Own Yorkshire Light Infantry Museum, Danum Gallery Library and Museum