The life story of Victor McLaglen reads like a film script.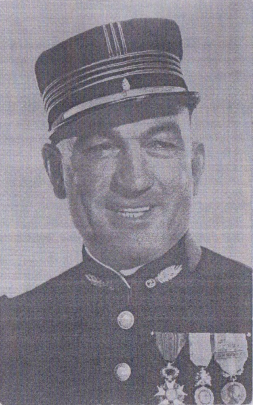 Victor was born on 11 December 1883 in the genteel English town of Tunbridge Wells, the son of the Right Reverend Andrew McLaglen, a Protestant clergyman and former Bishop of Claremont in South Africa. The oldest of eight brothers, he likely developed a certain streak of toughness, a possible explanation for his casting in rambunctious roles in his screen career.
At about the age of seventeen, McLaglen joined the Life Guards in an effort to see action in the Boer War. However, this ambition was thwarted by his father, who secured young Victor's release. This move failed to stifle his adventurous streak: he was soon bound for Canada, where he worked first as a farm labourer before his pugnacious character led him to become a professional fighter. Touring with circuses, vaudeville and Wild West shows, he would challenge all comers to a fight. These tours took him across the border to the USA, to South Africa, and to Australia, where he joined in a gold rush, and notably fought the world heavyweight champion, Jack Johnson, who beat him in six tough rounds.
The London Gazette records that McLaglen joined the 10th Battalion, the Middlesex Regiment (the Duke of Cambridge's Own) as a second lieutenant on 19 June 1915. Later Hollywood publicity biographies state that he joined the Irish Fusiliers, which is perhaps what one might have supposed from his screen persona. McLaglen found himself in the Middle East, apparently as the Deputy Assistant Provost Marshal for Baghdad. The London Gazette records that he held that appointment (and the associated temporary rank of Captain) until 4th March 1919.
After demobilisation McLaglen returned to Britain and attempted to recommence his boxing career. However, in 1920, in what would prove to be a fortuitous development, he was given a substantial acting part in the film The Call of the Road. His debut was well received and he became a popular leading man in post-war British silent films. By 1924 he was well enough known to be offered the lead in an American film The Beloved Brute.
In 1925 McLaglen moved to Hollywood.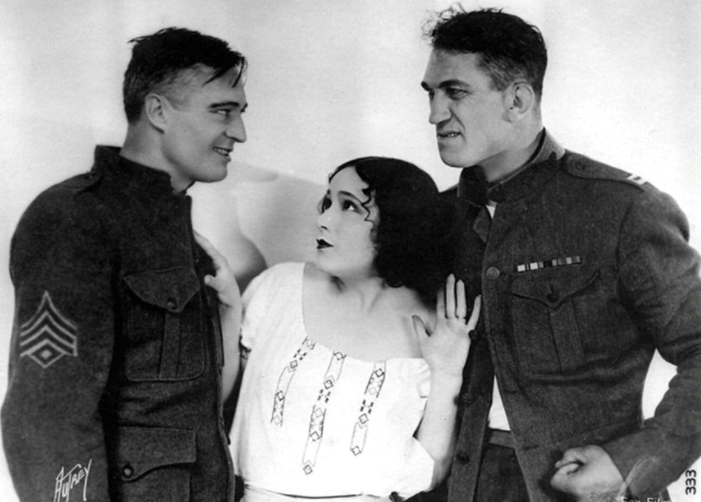 McLaglen's acting talent soon developed to such a degree that he became an accepted star in dramas as well as action films; he could play either the tough guy or the sauve lead hero with equal assurance. He achieved brief notoriety by mouthing obscenities during one screen appearance. That might be thought inconsequential during the silent film era but those in the audience who could lip-read professed themselves offended.
The advent of sound finished the careers of many silent-screen actors with poor vocal performance but McLaglen managed to preserve his career and even increase his popularity by concentrating upon tough guy roles.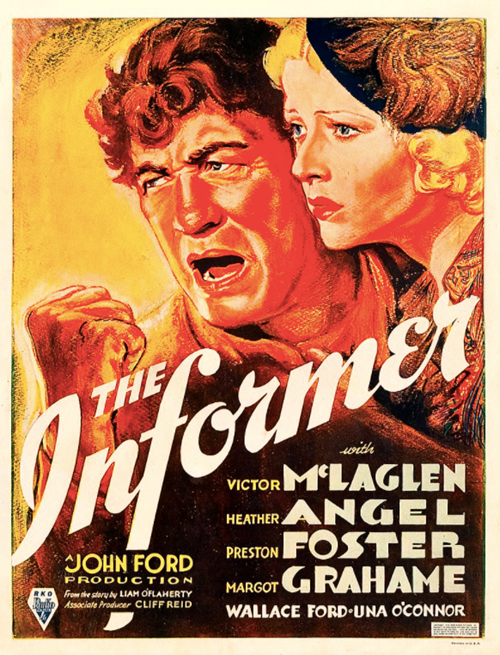 The success of this move was confirmed when John Ford cast McLaglen in the tragic role of IRA informer Gypo Nolan in the film The Informer. For this portrayal Victor McLaglen won the Oscar for Best Actor in 1935.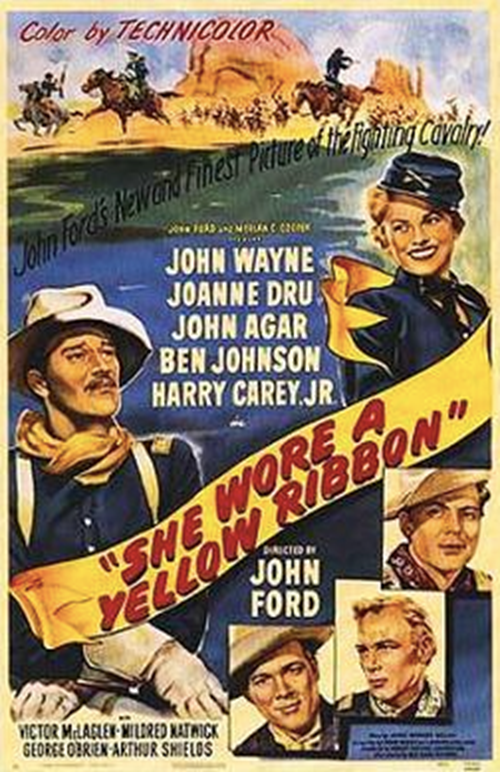 Ford and McLaglen's relationship was fruitful: Ford gave McLaglen's career a fresh impetus with a number of roles that completely transformed him into the lovable Irish rogue. Usually these were alongside John Wayne in such classics as Fort Apache (as Sergeant Festus Mulcahy) in 1948. She Wore A Yellow Ribbon (as Sergeant Timothy Quincannon) in 1949, Rio Grande (Sergeant Major Timothy Quincannon) in 1950, and in The Quiet Man (Squire Will Danaher) in 1952, where at the age of sixty three he managed to go several rounds with John Wayne and for which film he was nominated for another Oscar, as Best Supporting Actor. (He made seven films with John Ford and John Wayne).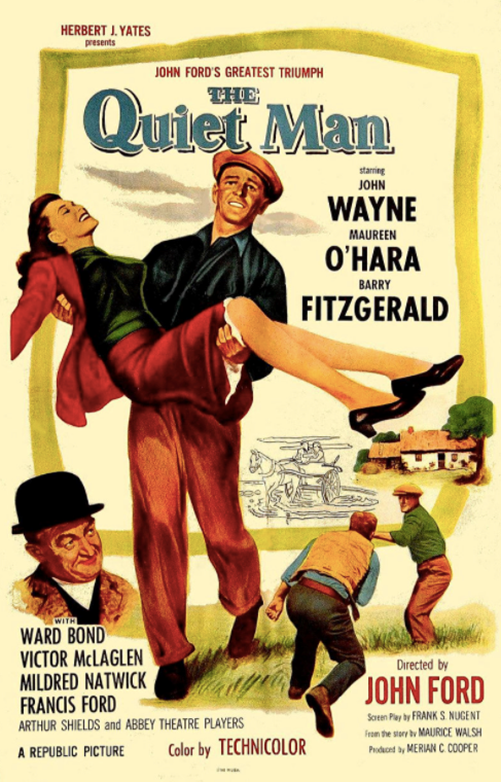 Off-screen, McLaglen formed a riding and polo club called 'The Light Horse Brigade', as well as a precision motorcycle team 'The Victor McLaglen Motorcycle Corps'. He continued to act into his seventies; his rich and varied life came to an end following a heart attack on 7 November 1959 at Newport Beach California, shortly after appearing in a film directed by his son, Andrew.
[This short profile of Victor McLaglen first appeared in a piece by Mark Bristow titled 'Seven British Actors Who Served during the Great War'. It appeared in Firestep Vol.7. No.1 The Western Front Association London Branch magazine, all volumes of which are available for access by members using their member login].