One of the original 'magnificent men', the story of William Barnard Rhodes-Moorhouse is truly fascinating.
What may not be widely known is that he was of Maori descent from his grandmother. His paternal grandfather was William Barnard Rhodes, a Yorkshireman, who by the early 1830s was Master of his own ship.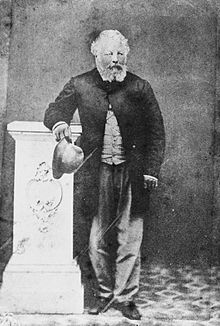 Above: William Barnard Rhodes
He sold this ship whilst in New South Wales but later travelled to New Zealand, where he purchased land. Around 1850, William fathered a daughter, Maryann. Her mother was Otahui, the daughter of Aperahama Tuhana. Maryann was later adopted by William and his first wife, Sarah.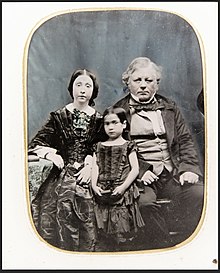 Above: William, Sarah and Maryann pictured in 1858
Maryann later married Edward Moorhouse in New Zealand in 1883 and then moved to England in 1884, latterly living in Parnham House, Beaminster. They had four children. The family subsequently adopted the name Rhodes-Moorhouse.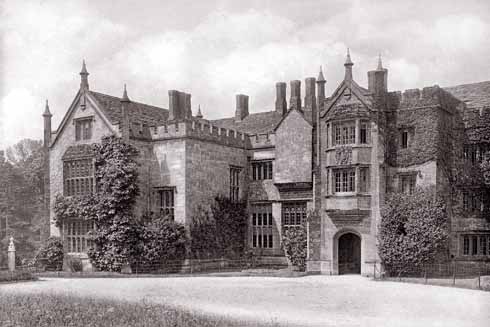 Above: Parnham House, Beaminster
William was educated at Harrow and after attending a 'crammer', Trinity College, Cambridge. Described as 'physically powerful and full of beans, with reddish fair hair and vivid green eyes', William loved speed. His father tried to interest him in horses and hunting, but he hated riding. Studies came second; he preferred to race fast motorcars through the Cambridge streets. Later he entered numerous rallies and tore round the vast concrete banks of the newly built Brooklands racing circuit. In 1909 William acquired a blue 90-hp Fiat which he named Linda, and adopted dapper racing colours: a light mauve coat and sleeves, with dark purple collar and cuffs, topped off with a matching cap.
At that time too, Britain's first aeroplane designers were experimenting with their frail contraptions and making tentative flights. William became captivated with the infant art of 'aerial navigation', teaming up with aero pioneer James Radley. The men developed their Radley-Moorhouse 50-hp monoplane, and on 17 October 1911 William flew the flimsy aircraft to gain his Royal Aero Club Pilot's Certificate, No.147; his flying licence gave his occupation as 'engineer'. William and Radley travelled to America where they bought a Blériot aeroplane, similar to that piloted by Louis Blériot during his famed cross-Channel flight. They entered many air races and won several prizes, including £1,000 in San Francisco.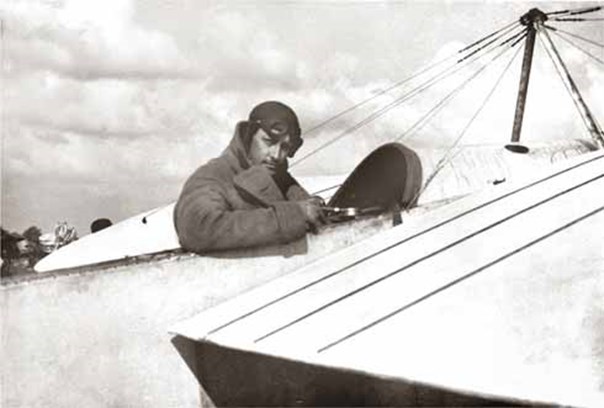 Above: William in pre war aeroplane
Back in Britain, during June 1912 William married Linda Beatrice Morritt, a great friend of his sister Anne. Like her husband, Linda was fearless and quickly grew to love flying. In August the couple flew the Channel, but the weather worsened and their journey ended in a crash near Ashford.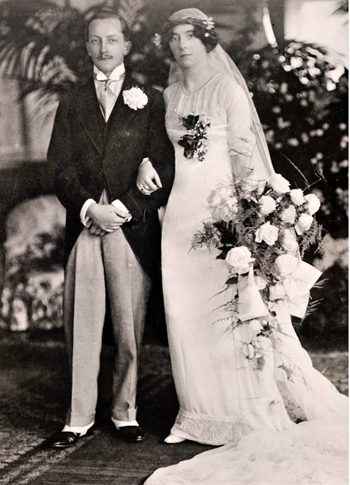 Above: William and Linda on their marriage. Picture – Bowes Museum Blog
On the outbreak of war in 1914, William was commissioned in the Royal Flying Corps, serving initially at the workshops in Farnborough but by March 1915, he joined No. 2 Squadron, No. 1 Wing at the front.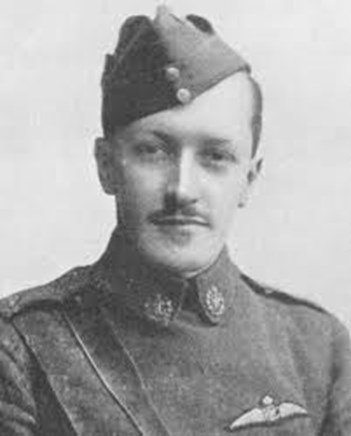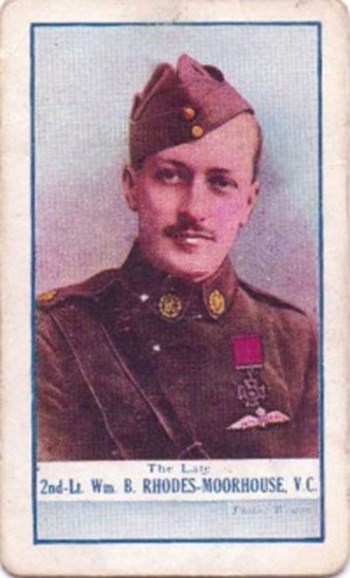 On 22 April 1915, the Germans launched their first gas attack on Allied troops and for the next four days they took the initiative in battles in and around St. Julien and Ypres.  Four days later, the RFC was ordered to bomb the enemy's railway network to prevent reinforcements reaching the front lines. Rhodes-Moorhouse was instructed to bomb the strategic railway junction at Courtrai.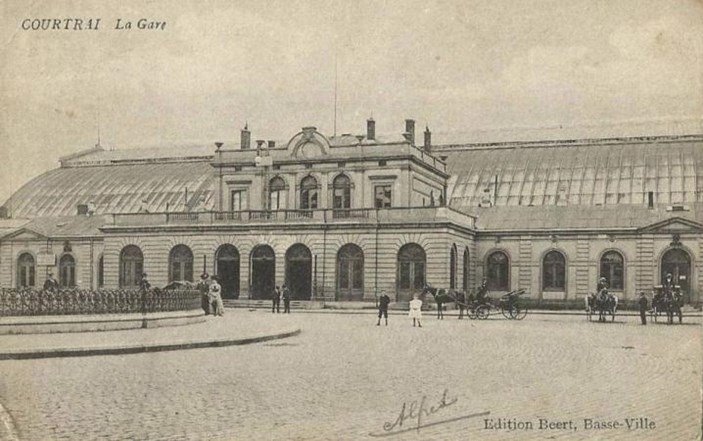 Above: Courtrai railway station 
On 26 April, the RFC was ordered to bomb the enemy's railway network to prevent reinforcements reaching the front lines. Rhodes-Moorhouse, who had been due leave, was instructed to bomb the strategically vital railway junction at Courtrai – one of three targets for four aircraft. He took off alone from Merville at 15.05 hours, having been asked to release his 100lb bomb from just below cloud level. To accurately bomb his target, the railway line to the west of Courtrai Station, William flew at a height of 300ft.
His aircraft came under intense enemy fire from a machine-gun located in the belfry of Courtrai Church and from the ground. He was hit by a burst of machine-gun fire and his aircraft was peppered by bullets and struck by shrapnel from the bomb explosion. However after making the thirty-two-mile flight, he dropped right down to 300 feet to ensure a direct hit. He was greeted instantly with a volley of rifle and machine-gun fire, and when he was directly over the target a burst of machine-gun fire perforated his aircraft's fuselage and smashed into his thigh. At the same time, fragments from his own bomb ripped through the wings and tailplane.
Rhodes-Moorhouse, badly wounded and in great pain, had two options: land behind enemy lines, receive urgent medical attention and become a Prisoner of War; or try to limp back to base with his aircraft and the valuable intelligence he had gathered. Choosing the latter option, he dropped a further 200 feet to gain some extra speed and again encountered heavy fi re from the ground. This led to two new wounds to his hand and abdomen. He landed at Merville airfield at 1615 hours and had to be lifted out of the cockpit by his mechanics. William insisted on reporting the success of his mission to his Flight Commander before being taken to a Casualty Clearing Station where he died.  As a result of his action, the German reinforcements were delayed for a critical 16 hour period.
The RFC casualty list dated 27 April1915 stated that 2nd Lieutenant W.B. Rhodes- Moorhouse had died from wounds and had been posthumously promoted to Lieutenant backdated to the 24 April. A month later the London Gazette of the 22 May 1915 announced the posthumous award of the Victoria Cross. William had asked to be buried at Parnham House. It was not government policy for the dead to be repatriated but on the orders of Lieutenant Colonel Hugh Trenchard, commander of the RFC's First Wing, supported by Sir John French, he was conveyed to Dorset. On 5 May, the Vicar of Beaminster, Reverend G C Hutchings, conducted the funeral service in Parnham's Great Hall. As the Last Post sounded, William was laid to rest on the hillside overlooking his home.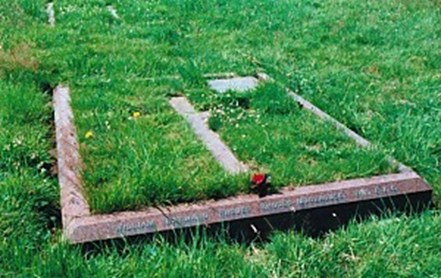 Above: His grave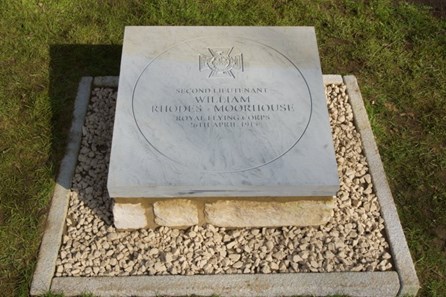 Above: The VC commemorative stone
A Memorial Stone in Beaminster also marks his sacrifice: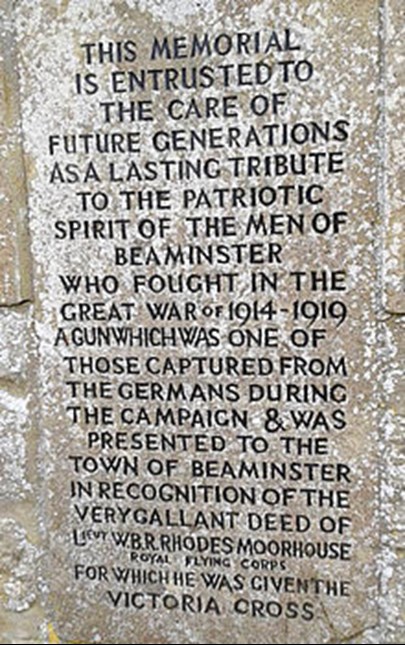 The sad footnote to add is that William's son, also named William but known as Willie, went on to become a Battle of Britain pilot. From May 1940, he served at Merville, France, where his father had been killed in action twenty-five years earlier. He was shot down in a dogfight over Kent on 6 September 1940 and he was buried beside his father at Parnham House.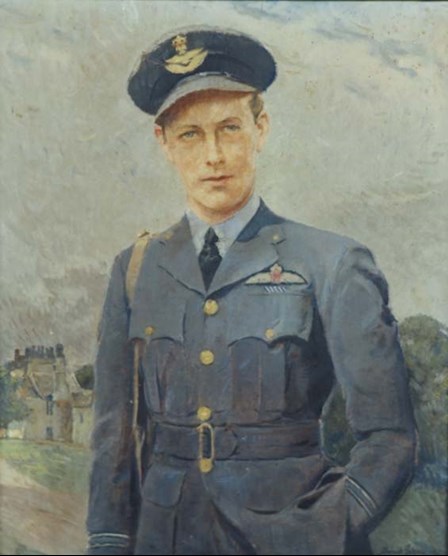 Above: William Henry 'Willie' Rhodes-Moorhouse DFC
Article contributed by Jill Stewart, Honorary Secretary, The Western Front Association