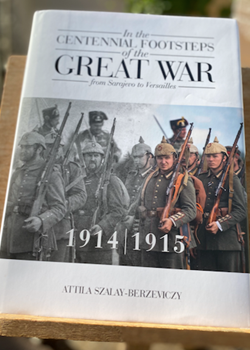 You get a number of impressions when you first pick up a copy of 'In the Centennial Footsteps …' - it is a weighty tome and a huge undertaking, with wonderfully executed and unique photographs from around the globe taken by the author/photographer Attila Szalay-Berzeviczy during the centennial years of the First World War 1914-1918.
The soul of 'In the Centennial Footsteps …',  emanates from central and eastern europe spreading out across all five continents taking a truly world perspective in equal measure. Created for and of the centenary 'In the Centennial Footsteps …' is not shy to look back across the century before the 'first' world war and to the century since, with the Second World War and the Cold War, even speculating what lessons we may or may not have learnt regarding the likelihood and causes of a third world war. It is this that makes 'In the Centennial Footsteps …' such a unique and encyclopaedic adventure: the first world war is seen as a tipping point between the 19th and 20th centuries and beyond. 
Georg von Habsburg, whose family was one of several royal houses to fall as a result of the First World War, recalls the Battle of Austerlitz of 2 December 1805, along with the Treaty of Schönbrun and the Battle of Waterloo that is thought of as one bookend at the beginning of a century of peace (though not, I might point out, so peaceful for the millions of subjects in dominion countries and european controlled colonies around the world).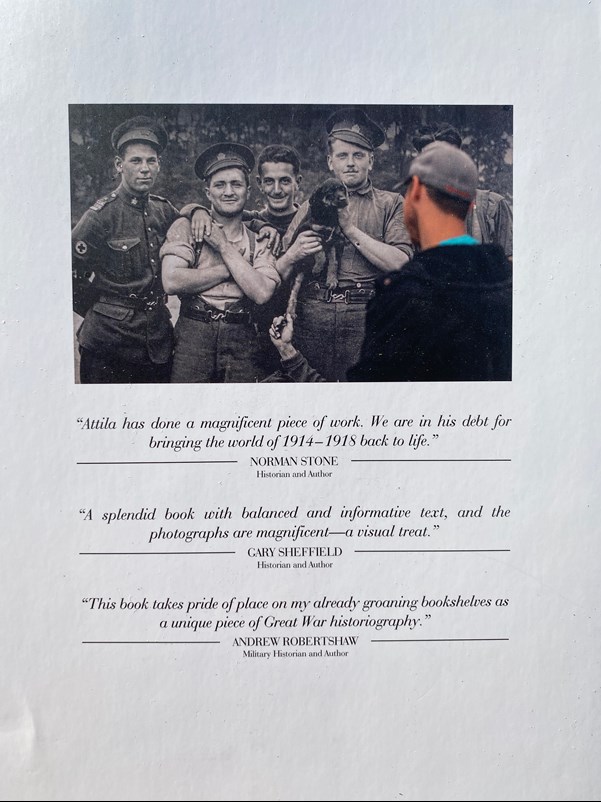 Following the prologue, foreward and 'in memory of … ', each worth reading in their own right, we come to the first chapter proper: The Sarajevo Assassination.
The Sarajevo Assassination
It's easy to think that we know this story, that the motivies, maps and itineraries have been spelled out to us, but the joy of 'In the Centennial Footsteps …' is that we experience the author's visit to the locations, his investigations and keenly caught photographs making the book both a history and a travelogue. As we in Britain, as well as in France, and certainly Canada, Australia and New Zealand, and to a lesser degree in the US made a great fuss about commemorating the First World War, other countries did not do so. It is apt therefore that this journey inevitably starts in Sarajevo where on 28 June 2014 there was no united commemorations at all, or indeed any kind of memorial either. Visits to The Sarajevo Museum 1878-1918 and The Museum of Military History in Vienna are recommended. I feel like I'm planning a trip already. 
For now, my journey is to read on, and on, now certain that the text will be as insightful and as well written as the photographs have been researched and created.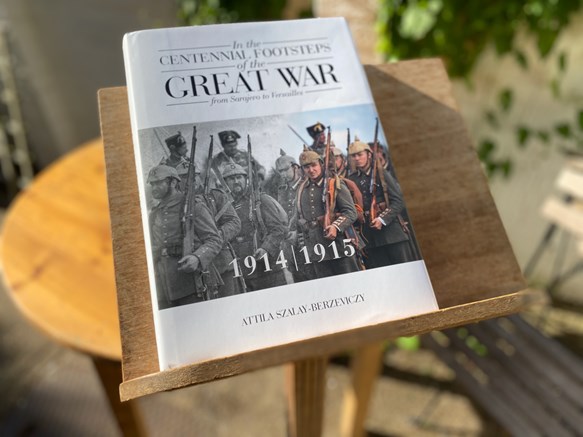 Given the scale and ambition of 'In the Centennial Footsteps ...': 410 pages and over 700 pages in this the first volume, this review will  be added to in phases, one chapter at a time.
Reviewed by Jonathan Vernon (Digital Editor)