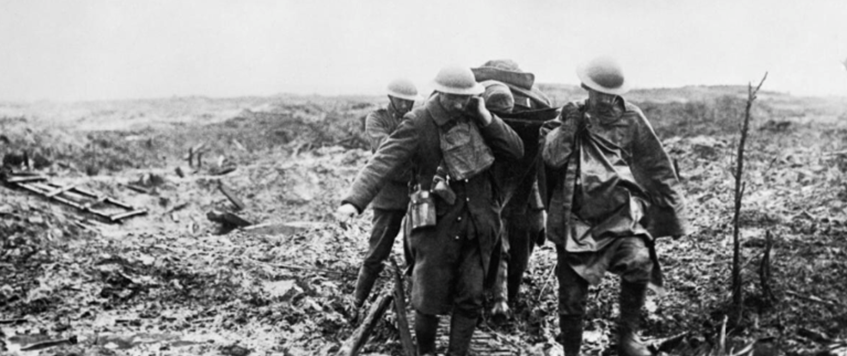 Our speaker, Peter Hodgkinson, is a Clinical Psychologist.  He has an MA (2006) in First World War Studies from Birmingham University, and a PhD (2013) in Infantry Battalion Commanders.

Fear is natural in war, but the demand for courage is remorseless. What was the experience of the British soldier of fear, and were the social restrictions on its expression helpful or harmful?

Similarly, did the traditional model of heroism and courage prove something that was helpful to live up to?

Were those born in the late Victorian era handicapped by expectations of behaviour, or did they possess an advantage in contrast to modern methods of dealing with stress?
IMAGE: Casualties: Stretcher bearers bringing in a wounded man over muddy ground at Passchendaele. © IWM CO 2215 
St Andrews United Reformed Church Watling Street Canterbury CT1 2UA
03 May 2022 19:00