Welcome to the Lincoln & North Lincolnshire branch of The Western Front Association.
The Lincoln & North Lincolnshire Branch was formed by Mick McDonald in 2009 and usually attracts more than 50 members and other attendees to each meeting. We meet at Sobraon Barracks in Lincoln every six weeks.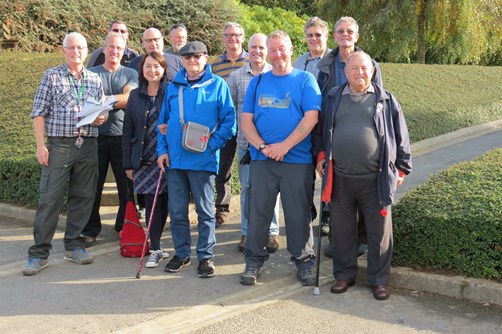 Western Front Association Members and non-members are equally welcome. We ask for a modest £4 donation on the door. Any new visitors will be assured of an welcoming and friendly atmosphere among a group of like-minded enthusiasts.
2019 Meetings:
| | |
| --- | --- |
| 29 April | The 8th Lincolns at Loos, 1915 by Nigel Atter |
| 10 June | The Treaty of Versailles  by Dr Simon Peaple |
| 22 July | Sir William Robertson – Architect of Victory? by Ross Beadle |
| 9 September        | The Spanish Flu Pandemic  of 1917-19 by Dr Jane Orr |
We have our own comprehensive website: The Lincolnshire & North Lincolnshire Branch WFA 
We are also active on social media. Our Facebook Page is Western Front Association : Lincoln and North Lincs Branch and you will also find us on Twitter @WFALincoln.
Upcoming Branch Events
Sobraon Barracks, Burton Road, Lincoln, LN1 3PY
22 Jul 2019 19:00
Ross Beadle presents his talk "Sir William Robertson: Architect of Victory?"
Event Details